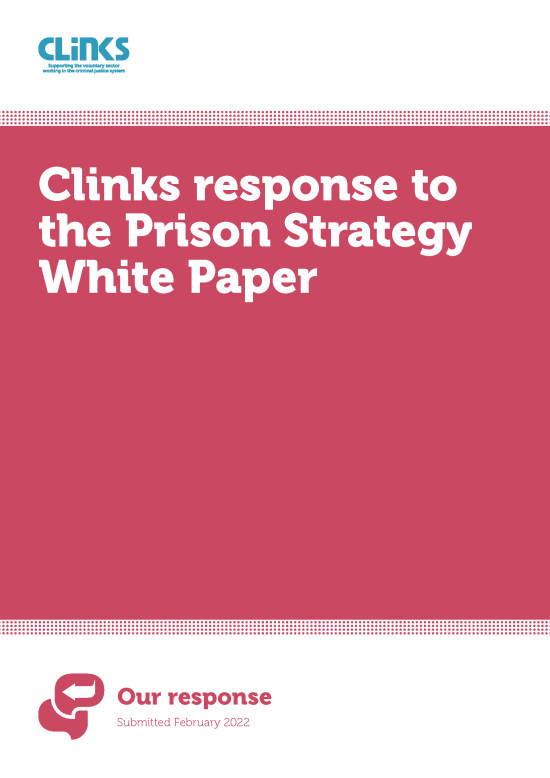 Clinks has responded to the consultation questions as set out in the Prison Strategy White Paper and welcomes the opportunity to inform future policy in this area.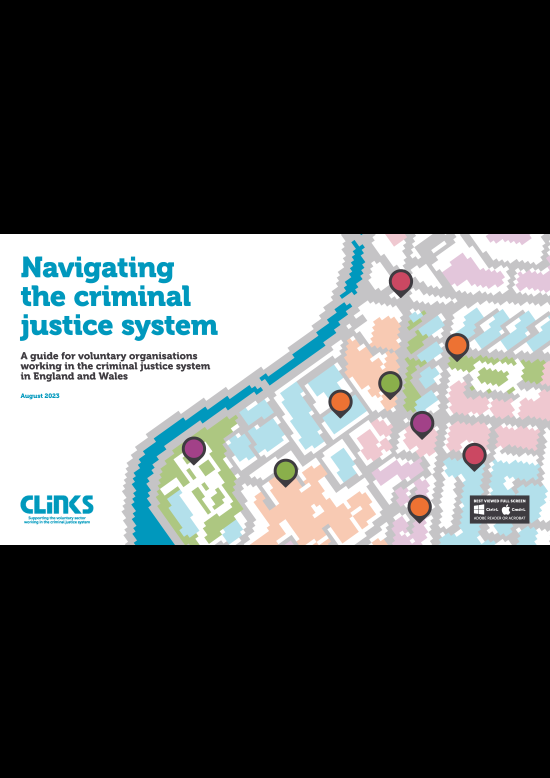 A guide for voluntary organisations working in the criminal justice system in England and Wales - updated August 2023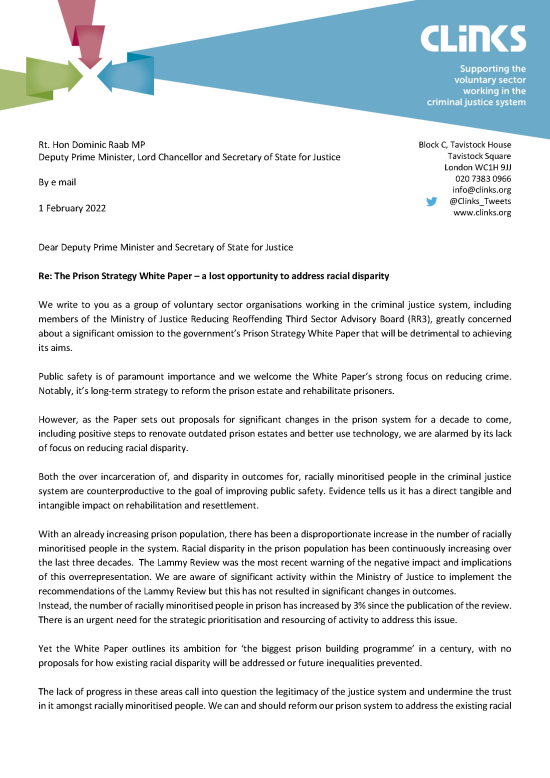 Letter to the Deputy Prime Minister and Secretary of State for Justice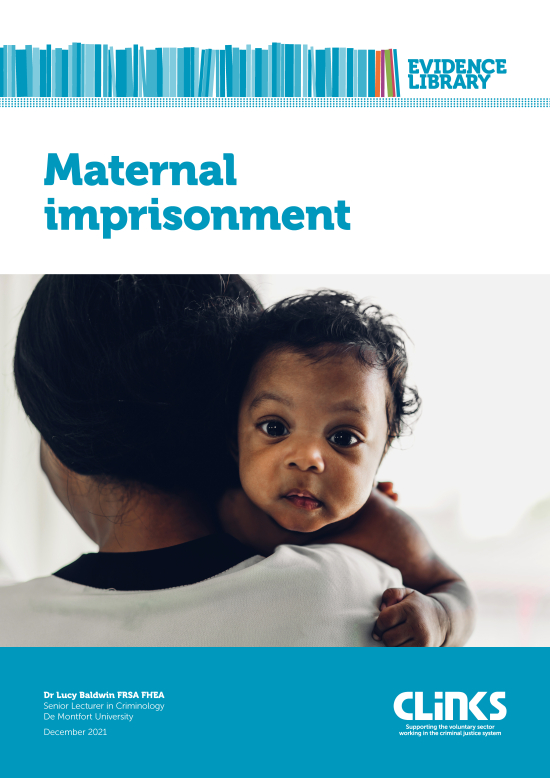 This evidence review by Dr Lucy Baldwin, Senior Lecturer and researcher at De Montford University, reviews the current evidence base of maternal imprisonment and the impact of this imprisonment on the children affected.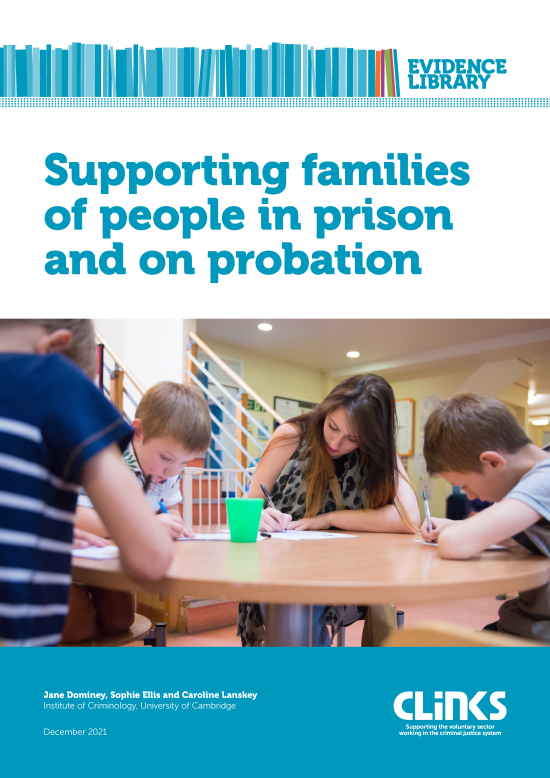 This evidence review by Jane Dominey, Sophie Ellis and Caroline Lanskey from the Institute of Criminology, University of Cambridge, reviews the current evidence base on the impact of criminal justice involvement on the families of people in prison and on probation.