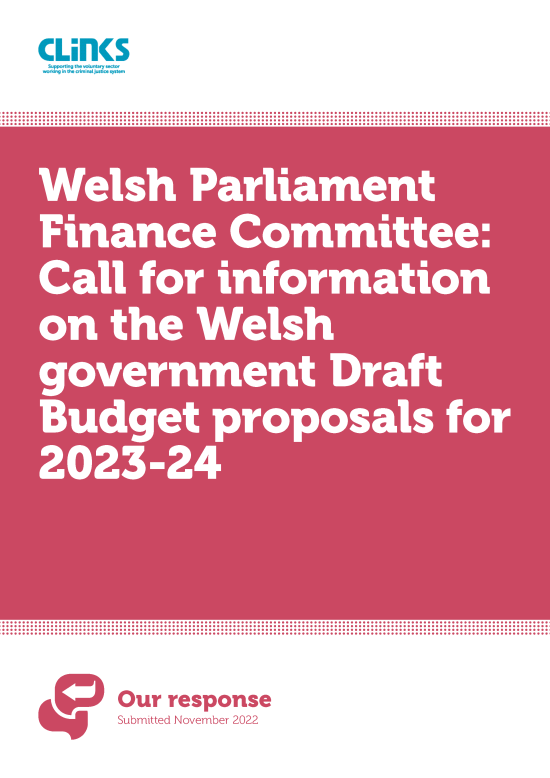 Clinks provided a response to the Welsh Parliament Finance Committee's consultation on the Welsh go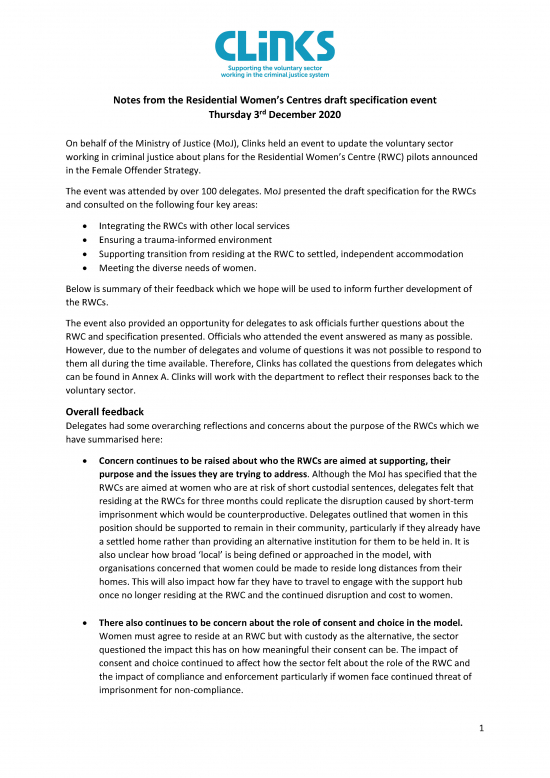 Clinks facilitated an event on behalf of the Ministry of Justice to update the voluntary sector working in criminal justice about the plans for the Residential Women's Centre (RWC) pilots announced in the Female Offender Strategy.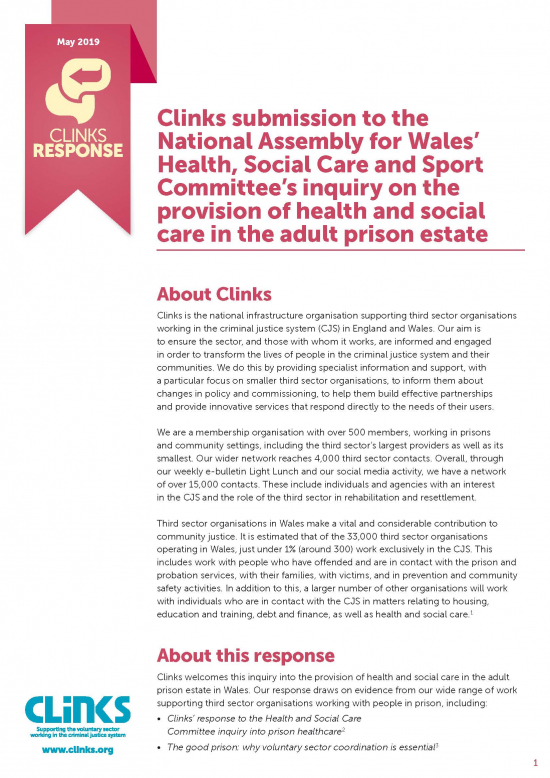 Our response draws on evidence from our work supporting voluntary sector organisations working with people in prison, alongside evidence gathered from voluntary sector organisations working in Welsh prisons, consulted with specifically for this submission.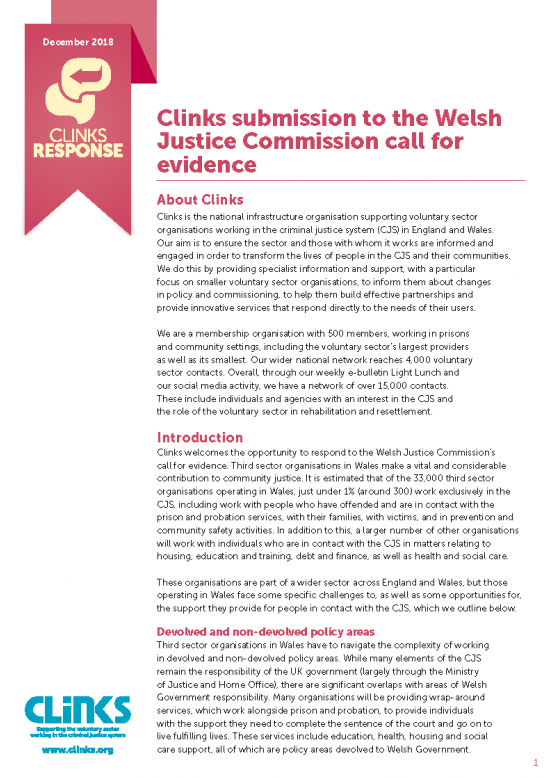 Our response outlines the need for any long term vision for justice in Wales to consider how to ensure that devolved and non-devolved policy areas can be best joined up.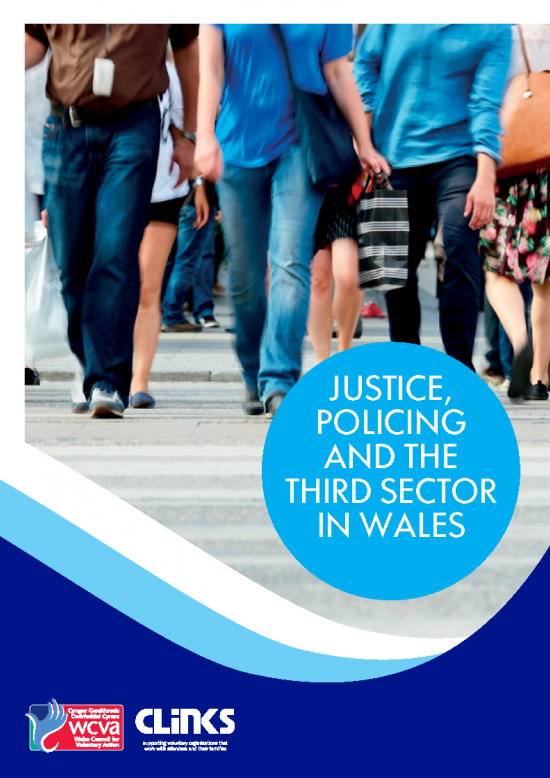 Produced in partnership between Wales Council for Voluntary Action (WCVA).