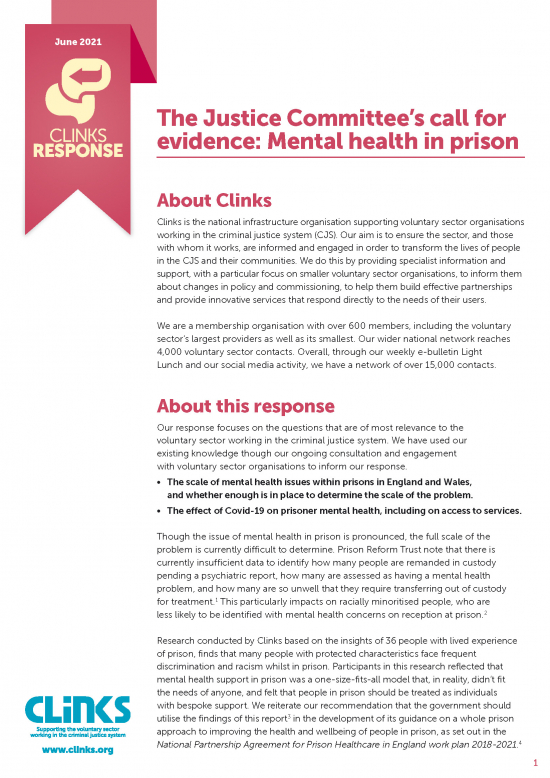 Clinks submitted evidence to the Justice Committee's Inquiry into Mental Health in Prison.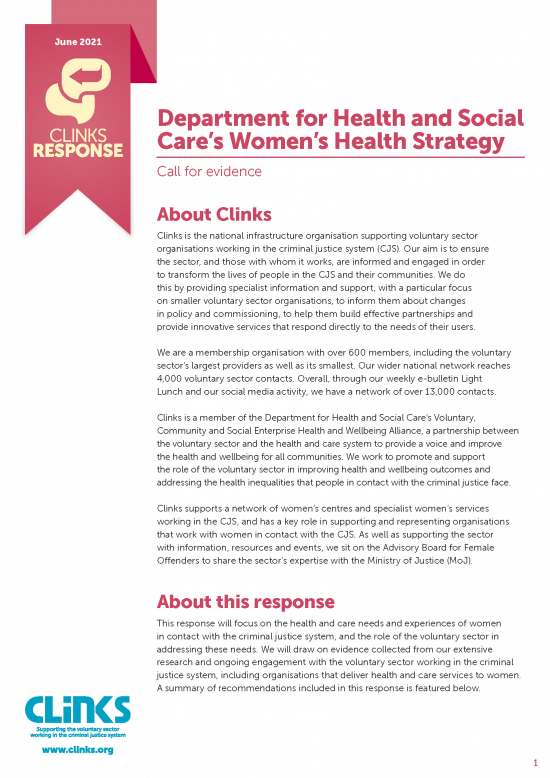 This response focuses on the health and care needs and experiences of women in contact with the criminal justice system, and the role of the voluntary sector in addressing these needs.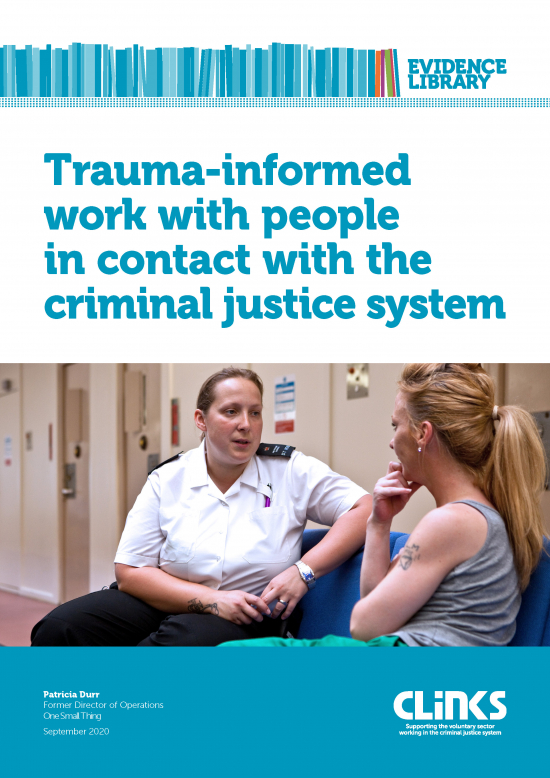 Patricia Durr, former Director of Operations at One Small Thing has written this evidence review of trauma-informed practice with people in contact with the criminal justice system in England and Wales.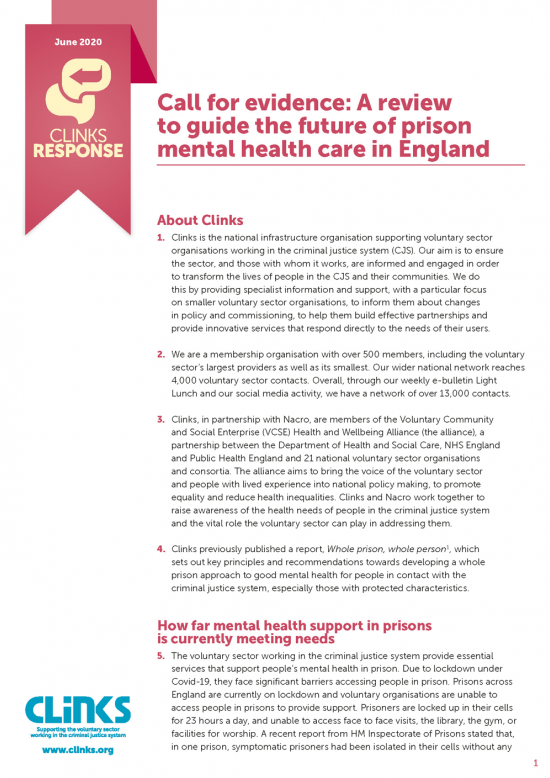 Clinks responded to the Centre for Mental Health's call for evidence to contribute towards a review to guide the future of mental health care in prison.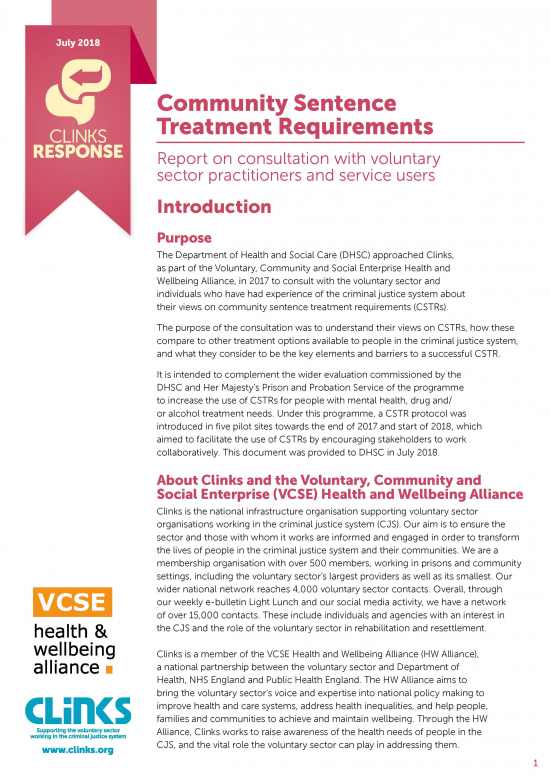 Report on consultation with voluntary sector practitioners and service users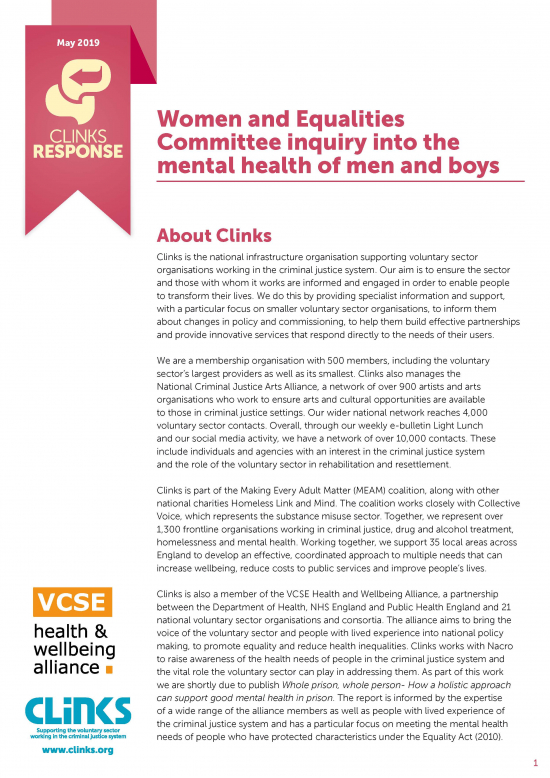 Our response focused on the experience of men and boys in the criminal justice system.