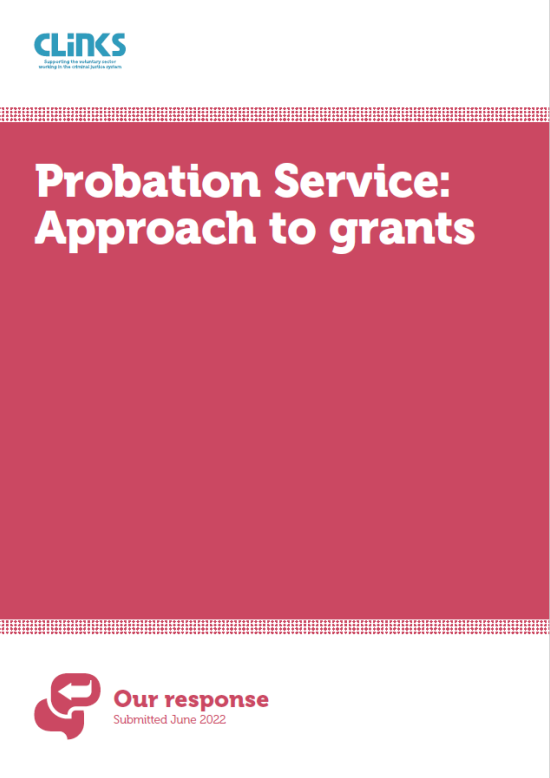 Clinks has responded to the draft approach to Probation Service grants and welcomes the development of grant based commissioning.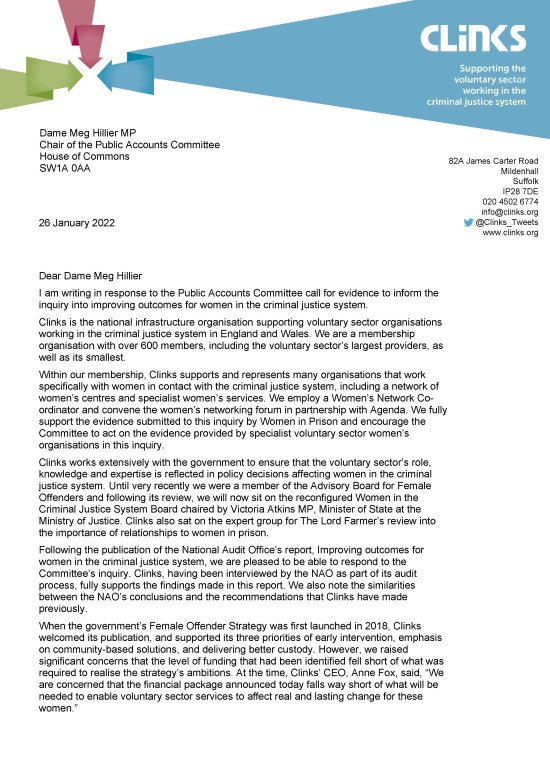 Response to call for evidence to inform the inquiry into improving outcomes for women in the criminal justice system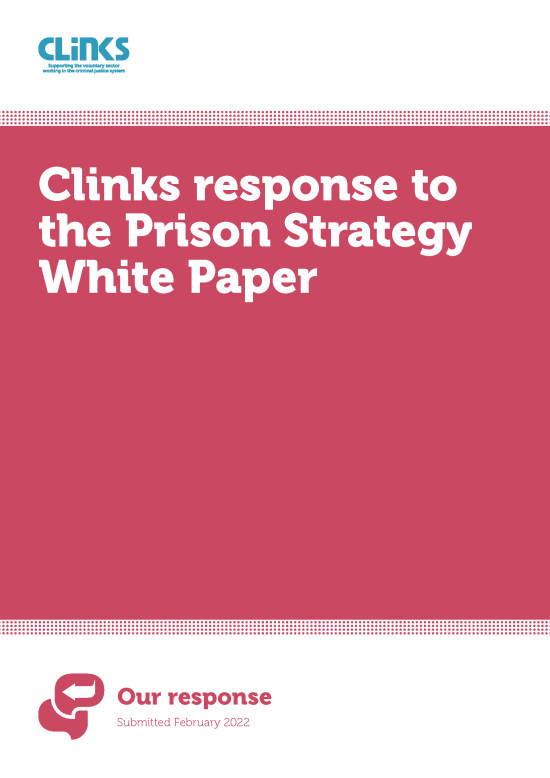 Clinks has responded to the consultation questions as set out in the Prison Strategy White Paper and welcomes the opportunity to inform future policy in this area.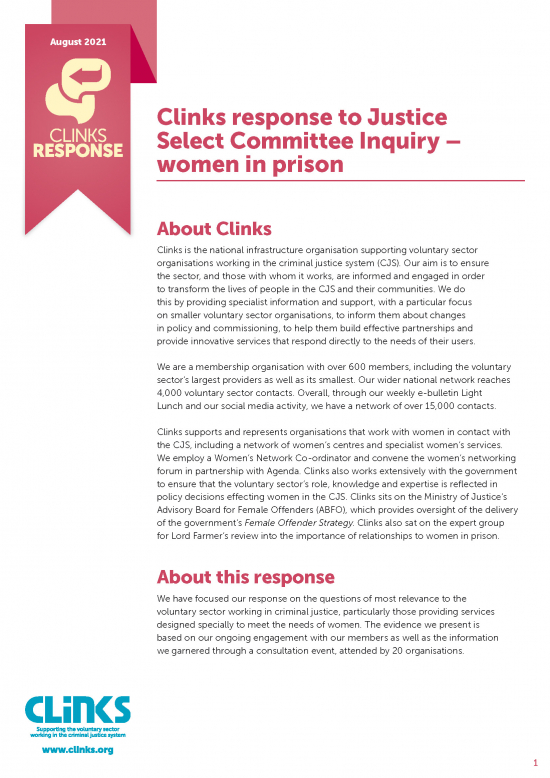 Clinks submitted a response to the Justice Select Committee's Inquiry into women in prison.