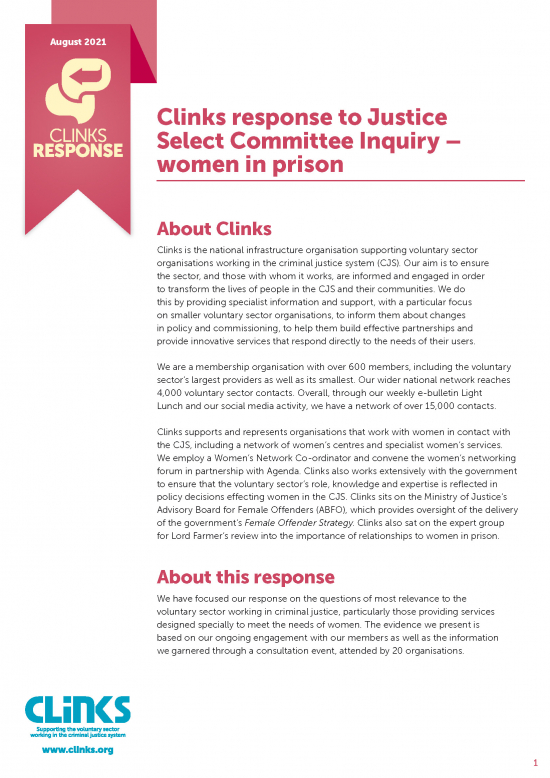 Clinks submitted a response to the Justice Select Committee's Inquiry into women in prison.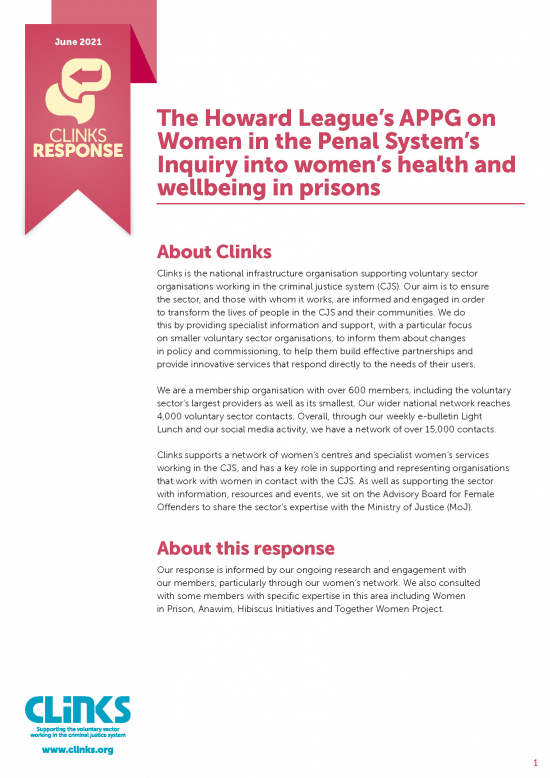 Clinks submitted evidence to the Howard League's APPG on Women in the Penal System's Inquiry into women's health and wellbeing in prisons.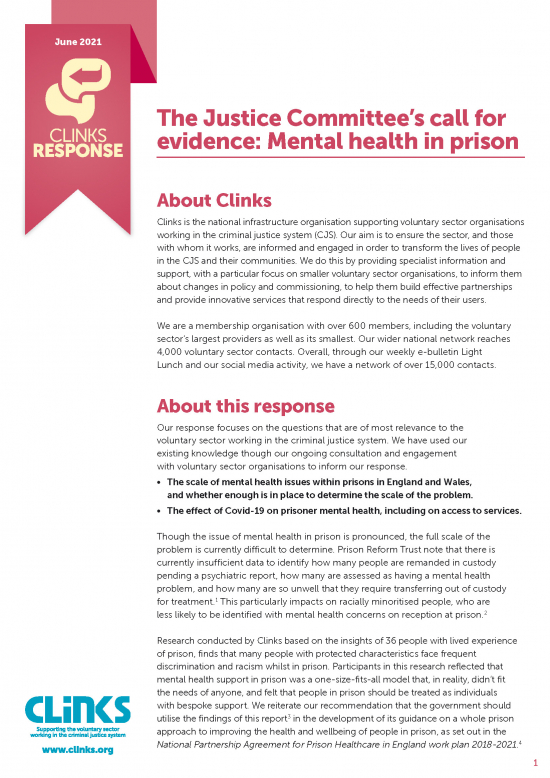 Clinks submitted evidence to the Justice Committee's Inquiry into Mental Health in Prison.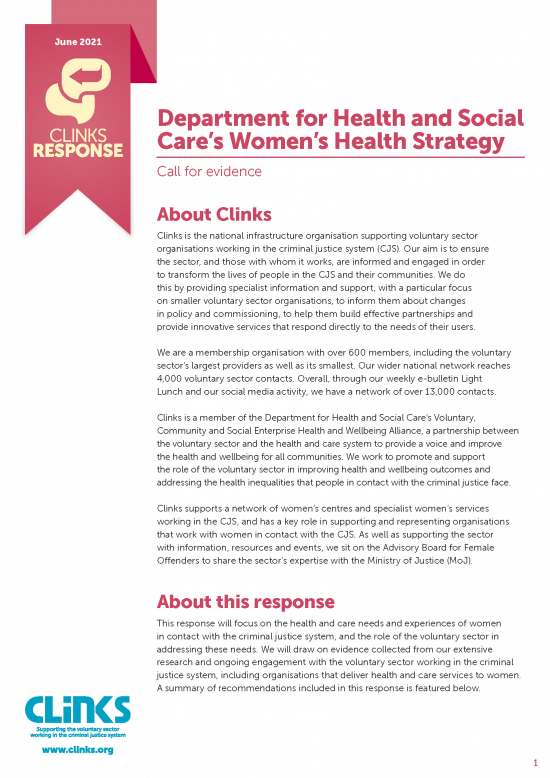 This response focuses on the health and care needs and experiences of women in contact with the criminal justice system, and the role of the voluntary sector in addressing these needs.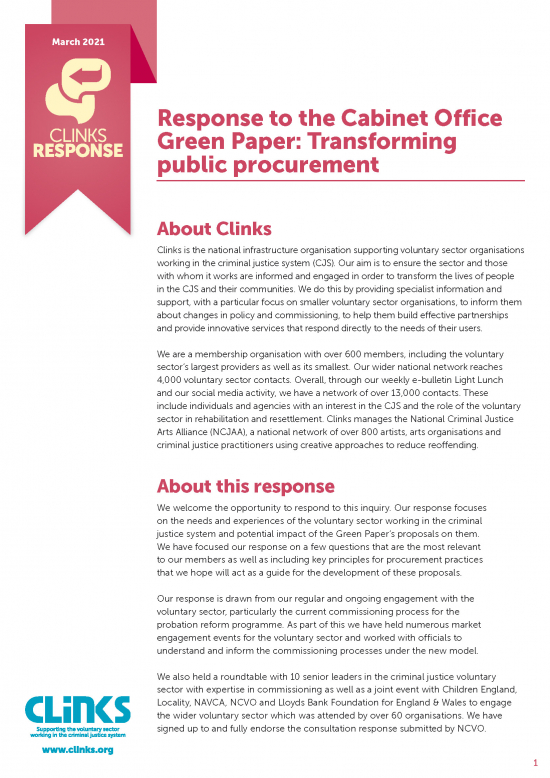 Response to the Cabinet Office Green Paper Transforming public procurement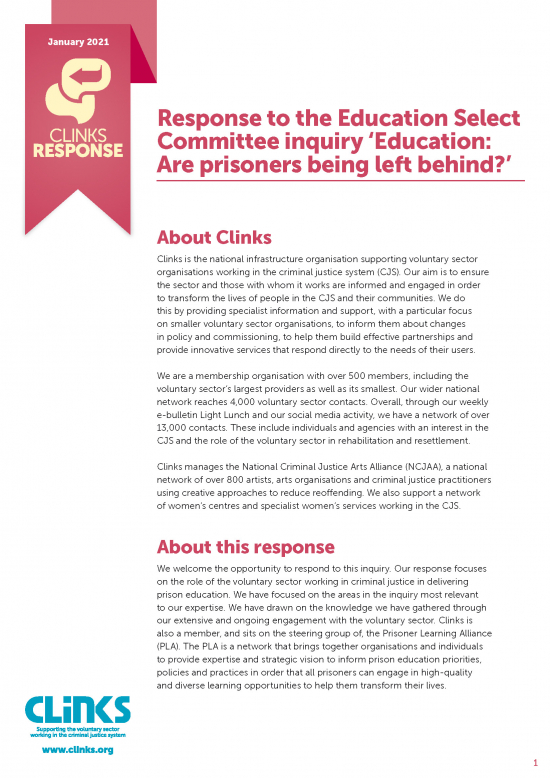 Clinks submitted written evidence to the Education Select Committee's inquiry into prison education. Our response focuses on the vital role the voluntary sector plays in delivering education, training and learning support in prison.