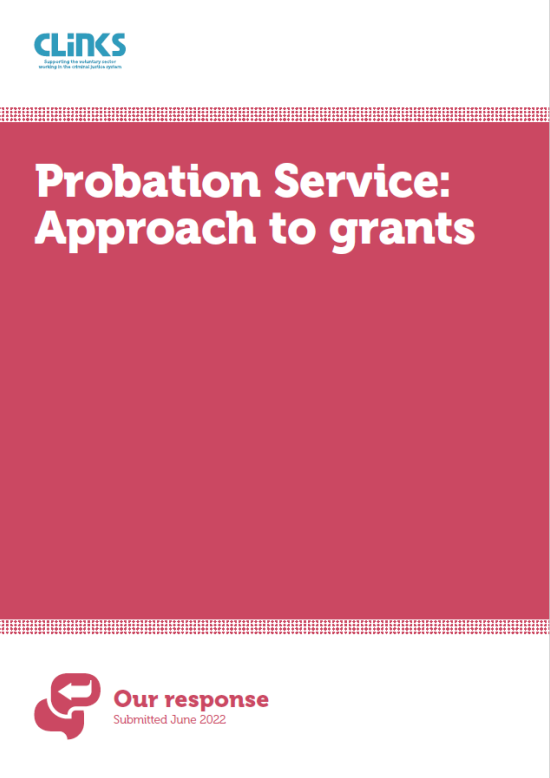 Clinks response: Probation Service approach to grants
Independent reports by both Richard Oldfield and Clinks recommended the use of grants to fund not-for-profit organisations to deliver rehabilitative services. In April 2022 HMPPS published a draft process for awarding grants and invited feedback. 
This document provides feedback from voluntary sector organisations and includes feedback from Clinks based on knowledge drawn from ongoing engagement with the voluntary sector about their experience of commissioning.