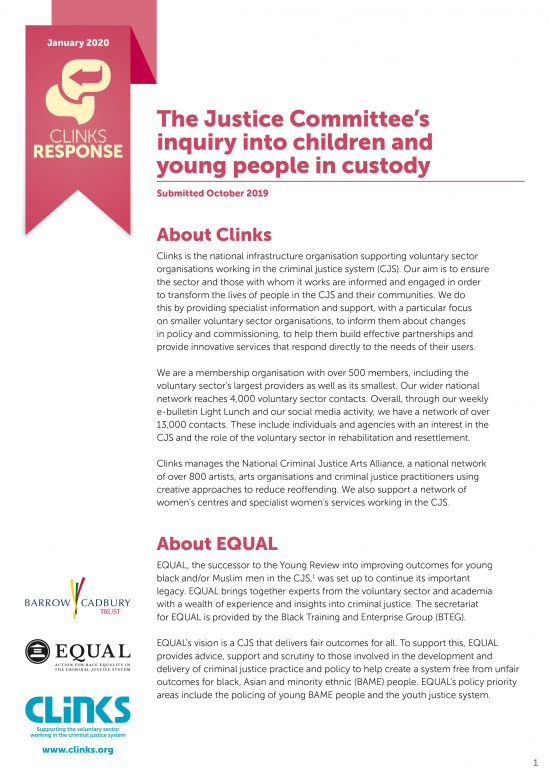 Clinks response: The Justice Committee's inquiry into children and young people in custody
This is a joint response by Clinks, EQUAL and Barrow Cadbury Trust. Our response specifically focuses on the experience and outcomes of BAME children in the youth justice system. To inform our response we held a consultation event with 13 representatives of BAME-led organisations, community activists and people with lived experience of the criminal justice system. We draw on their advice throughout as well as our work leading the Young Review on outcomes for young black and Muslim men in the criminal justice system and to support the sector to engage with the development and implementation of the Lammy Review.
We submitted this response in October 2019, before the general election and dissolution of parliament. The Committee is in the process of reforming after selecting a chair and will then determine its priorities going forward.