Logo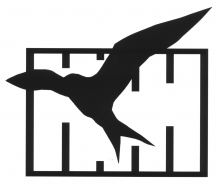 The PPT supports prisoners, ex-prisoners and prison staff in their spiritual lives through meditation, yoga, silence and the breath. We recommend breath-focussed stretches and meditation sensitively tailored to students' needs. To this end, we send free books and a CD to prisoners so they can start a practice in their cell, we have a team of specially trained volunteer letter writers who correspond with prisoners who want support in their practice; we offer taster workshops so prisons can judge if they want to include weekly yoga classes as part of their regimes; and we train qualified yoga teachers for the specific challenges of working in prison.

There are currently 143 weekly yoga and meditation classes in 75 institutions across the UK and Ireland. Most of these are prisons, though we also work in approved premises, IRCs and secure hospitals. 32 of these classes are for prison officers and staff.

We maintain contact with over 5,766 prisoners in 223 institutions.
---
Contact
Address
PO Box 328
Oxford
Oxfordshire
OX2 7HF
United Kingdom
---
In Brief
Organisation type
Voluntary and Community Sector
---
Contract History
Supporting information
Prisoners report to us that yoga and meditation favourably affect desistance factors identified by NOMS, including hope & motivation, having something to give to others, not having a criminal identity and being believed in.

We train our teachers in issues specific to working with offenders: professional boundaries, security, the stresses of prison staff, and the kind of yoga and meditation most effective in helping prisoners strengthen hope and motivation. The training includes a 5-day residential course, grounding teachers in these issues and keeping them connected to a larger network, vital to preventing burnout.

Our teachers have a deep-rooted, internalised motivation strengthened by their own practice, which sustains them through the challenges of prison. They modify their teaching to keep students physically safe.

Offenders need not subscribe to any belief system: the practice can be taken up by people of any faith or none.
---
Regions
East
East Midlands
London
North East
North West
South East
South West
Wales
West Midlands
Yorkshire and the Humber
---
Area covered
National - England and Wales
---
Fields of Work
Mental health
Personal development
Physical health
---
---
---
---