Logo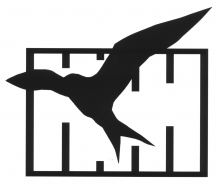 The PPT supports prisoners, ex-prisoners and prison staff in their spiritual lives through meditation, yoga, silence and the breath. We recommend breath-focussed stretches and meditation sensitively tailored to students' needs. To this end, we send free books and a CD to prisoners so they can start a practice in their cell, we have a team of specially trained volunteer letter writers who correspond with prisoners who want support in their practice; we offer taster workshops so prisons can judge if they want to include weekly yoga classes as part of their regimes; and we train qualified yoga teachers for the specific challenges of working in prison.

There are currently 143 weekly yoga and meditation classes in 75 institutions across the UK and Ireland. Most of these are prisons, though we also work in approved premises, IRCs and secure hospitals. 32 of these classes are for prison officers and staff.

We maintain contact with over 5,766 prisoners in 223 institutions.
---
Contact
Address
PO Box 328, Oxfordshire, OX2 7HF, United Kingdom
---
In Brief
Does the organisation involve volunteers with experience of the criminal justice system?
Organisation type
Voluntary and Community Sector
---
Regions
East | East Midlands | London | North East | North West | South East | South West | Wales | West Midlands | Yorkshire and the Humber
---
Fields of Work
Mental health | Personal development | Physical health
---
---
---
---
Prisons
Ashfield | Aylesbury | Bristol | Brixton | Channings Wood | Coldingley | Cookham Wood (YOI) | Deerbolt | Eastwood Park (YOI) | Erlestoke | Featherstone | Feltham (YOI) | Forest Bank | Fosse Way | Gartree | Grendon | High Point | Leeds | Lewes | Littlehey | Moorland | Oakwood | Pentonville | Ranby | Risley | Rochester | Rye Hill | Send | Spring Hill | Stoke Heath | Swansea | Thorn Cross | Wakefield | Wandsworth | Wormwood Scrubs
---
Probation Areas
Greater London | Thames Valley