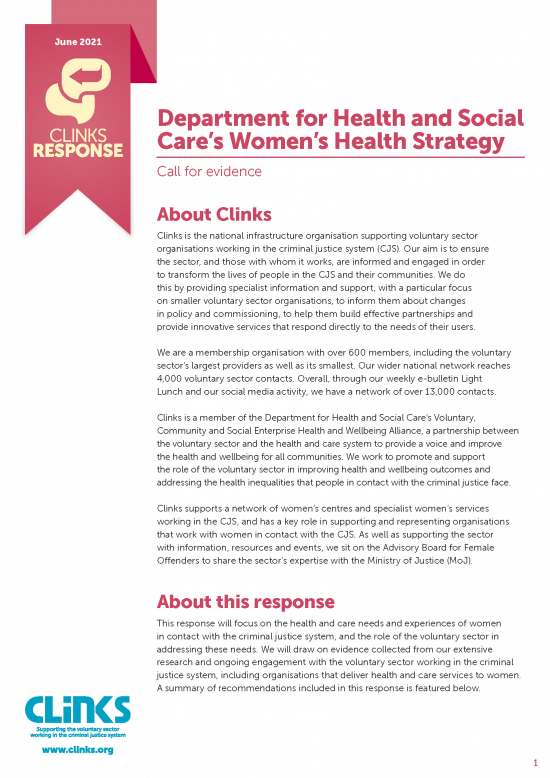 This response focuses on the health and care needs and experiences of women in contact with the criminal justice system, and the role of the voluntary sector in addressing these needs.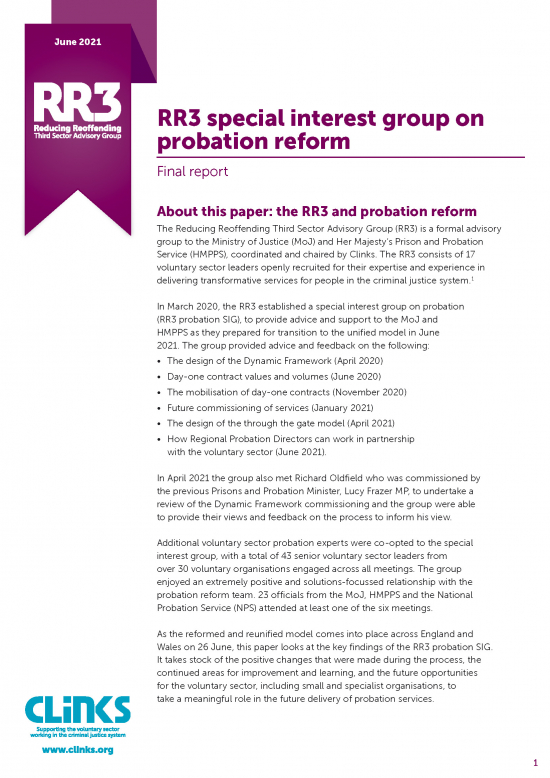 To mark the launch of the reformed probation model in June 2021, the Reducing Reoffending Third Sector Advisory Group (RR3) special interest group on probation reform has published its final report.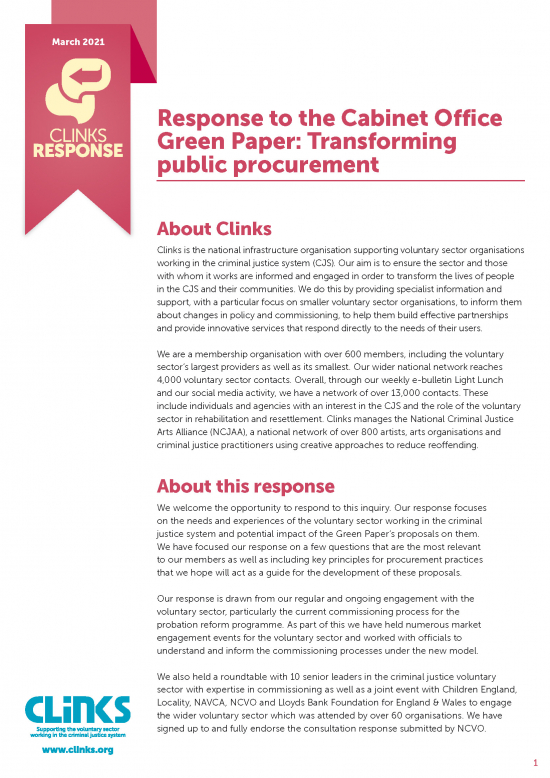 Response to the Cabinet Office Green Paper Transforming public procurement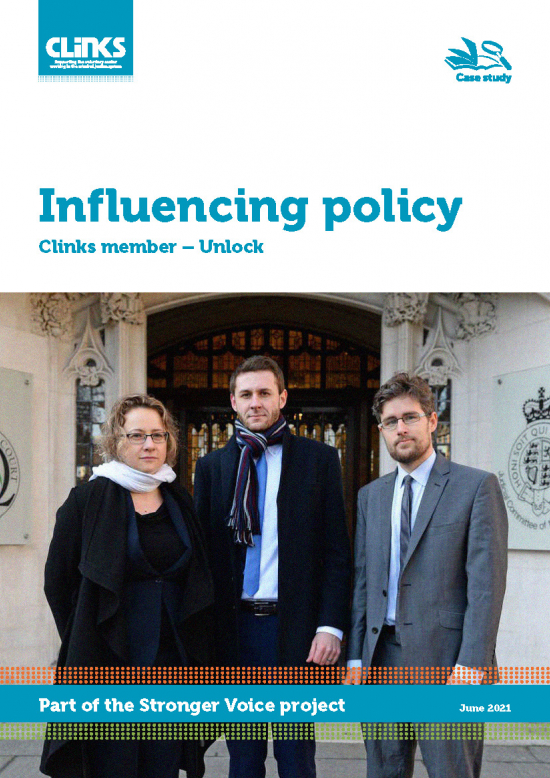 Part of the Stronger Voice project, this case study compliments an online recording of Unlock's expert seminar looking at its 'strategic litigation' approach; using the law to create change.