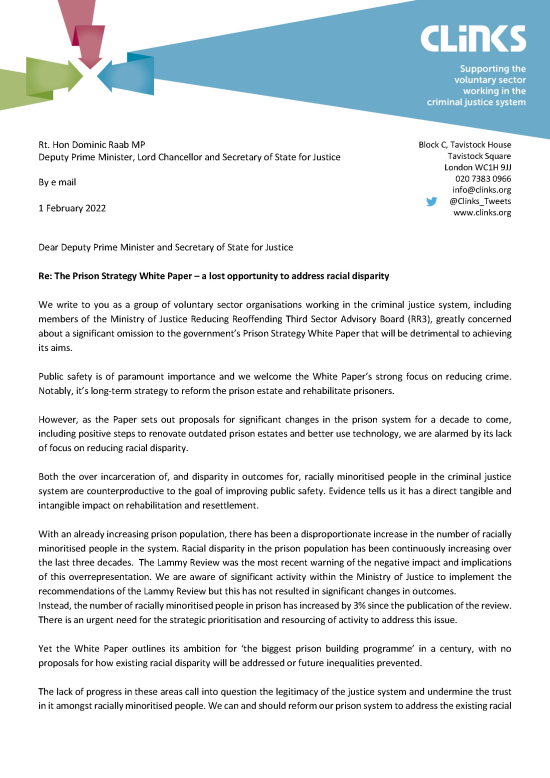 Letter to the Deputy Prime Minister and Secretary of State for Justice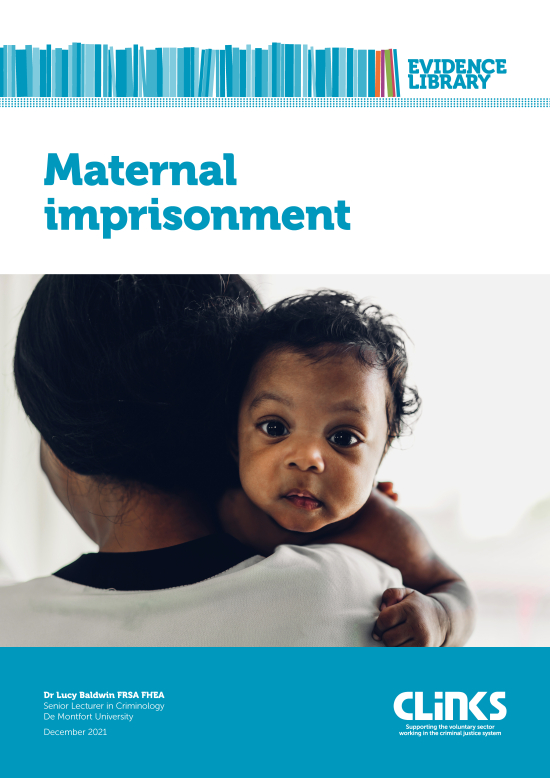 This evidence review by Dr Lucy Baldwin, Senior Lecturer and researcher at De Montford University, reviews the current evidence base of maternal imprisonment and the impact of this imprisonment on the children affected.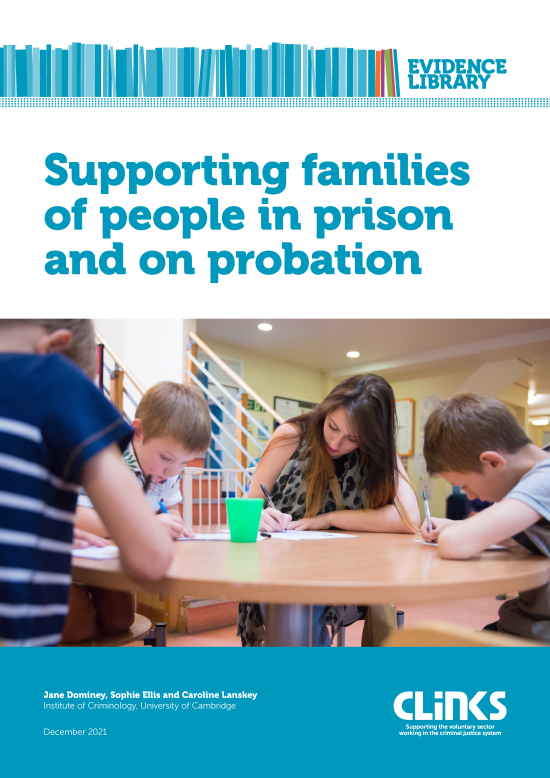 This evidence review by Jane Dominey, Sophie Ellis and Caroline Lanskey from the Institute of Criminology, University of Cambridge, reviews the current evidence base on the impact of criminal justice involvement on the families of people in prison and on probation.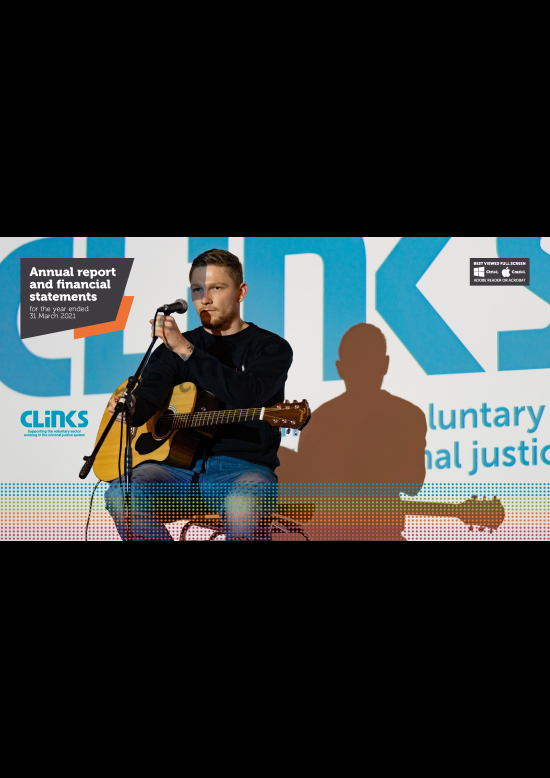 The trustees present their annual report and the audited financial statements.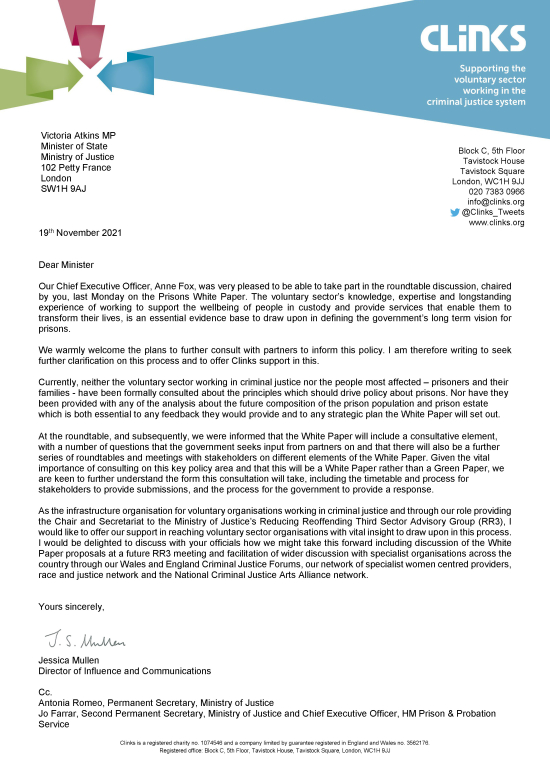 Clinks has written to Minister Victoria Atkins following engagement between Clinks, the Reducing Reoffending Third Sector Advisory Group (RR3) and the Ministry of Justice on its plans to publish a Prisons White Paper during which we raised concerns about the lack of formal consultation in the process so far.