Clinks provided further feedback to Her Majesty's Inspectorate of Prisons (HMIP) on the development of a revised set of Expectations for Women, the criteria used to conduct inspections of women's prisons.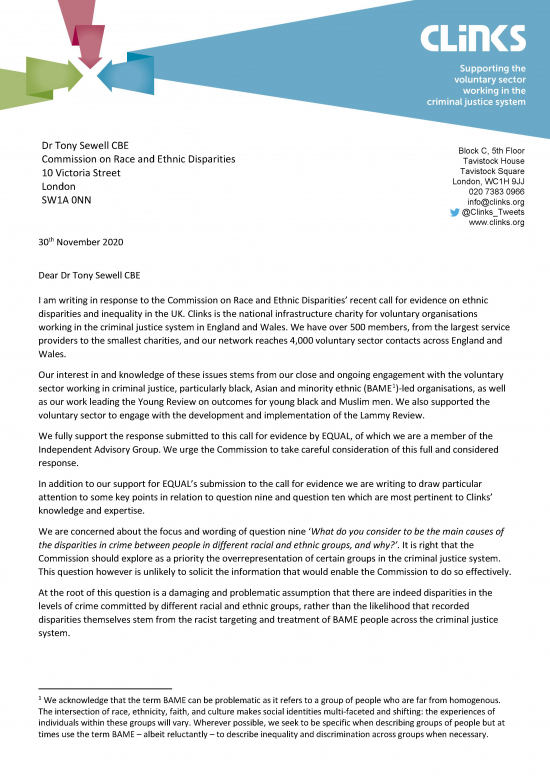 Clinks submitted evidence to the Commission on Race and Ethnic Disparities, to inform their inquiry into ethnic disparities and inequality in the UK.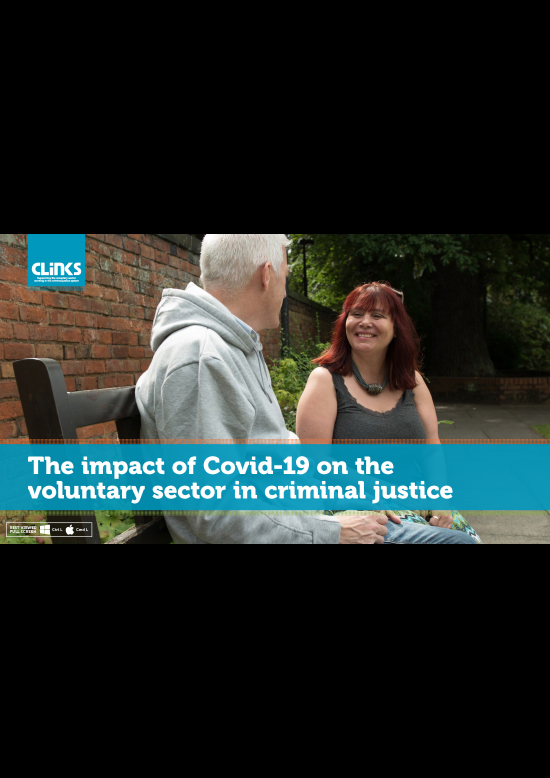 This report looks at the profound impact Covid-19 has had on voluntary organisations in the criminal justice system and the people they support.