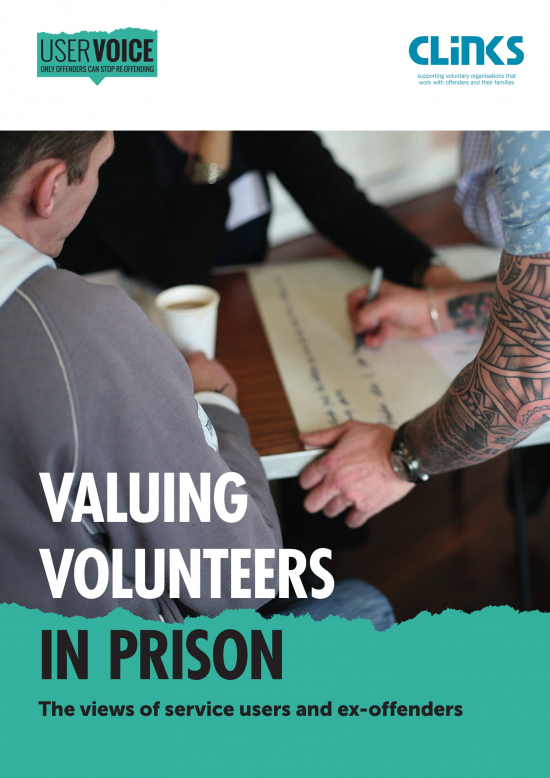 Valuing volunteers in prison: The views of service users
"Volunteers give their time freely to people in need across the country, and the same passion and commitment is present in our prisons. Volunteers enjoy their roles, prisons recognise their contribution, and above all people in our prisons value, admire and are inspired by them."
- Anne Fox, Chief Executive Officer, Clinks
As part of the 'Valuing volunteers in prison' project, commissioned at the request of Andrew Selous MP, User Voice undertook a peer-led consultation to explore perceptions of volunteering in prison from the perspective of service users.
The consultation involved five focus groups across England, engaging a total of 33 current service users and six former service users. Focus groups were held with prisoners from two prisons, service users reporting to two Community Rehabilitation Companies, and former service users who have attempted both successfully and unsuccessfully to volunteer within prison.
The report shares their views on:
Their experience of volunteers and volunteering, including service provision, benefits of non-prison staff, and benefits to volunteers
Characteristics of volunteers including motivation and lived experience
Delivering voluntary services in prison, including access to prison and reception from prison.
Use the tag below to see case studies and other reports from the project.