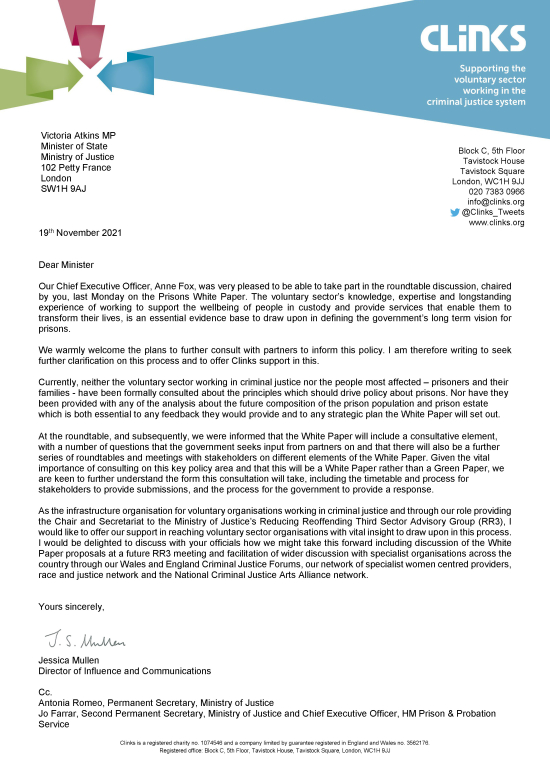 Letter to Minister Victoria Atkins: Prisons White Paper
Clinks has written to Minister Victoria Atkins following engagement between Clinks, the Reducing Reoffending Third Sector Advisory Group (RR3) and the Ministry of Justice on its plans to publish a Prisons White Paper during which we raised concerns about the lack of formal consultation in the process so far.
We have been informed that the White Paper will include a consultative element, so we are writing to seek further clarification on the process for how key stakeholders can feed into future plans for prison policy. 
Currently, neither the voluntary sector working in criminal justice nor the people most affected – prisoners and their families - have been formally consulted about the principles which should drive policy about prisons. As the infrastructure organisation for voluntary organisations working in criminal justice and through our role providing the Chair and Secretariat to the Ministry of Justice's RR3 Group, Clinks is offering support in reaching voluntary sector organisations with vital insight to draw upon in this process.