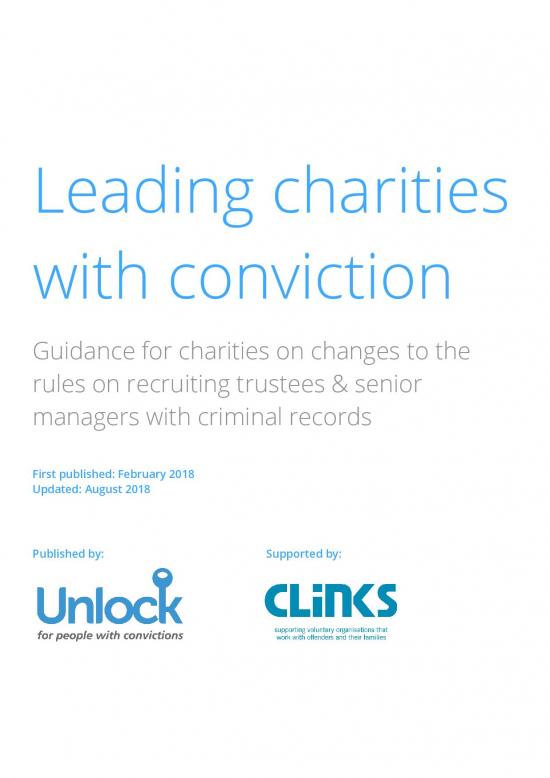 Leading charities with conviction
Guidance for charities on changes to the rules on recruiting trustees and senior managers with criminal records
This guidance is for charities in England and Wales. It summarises the changes to the automatic disqualification rules ('the rules') that relate to charity trustees and senior managers that happened in 2018 and how they relate to criminal records.
It is designed to help charities understand these changes and look at what steps to take to maintain and increase the involvement of people with criminal records within charities.
It has been written by Unlock, an independent charity for people with convictions, with the support of Clinks.
This guidance was first published in February 2018 and then updated in August 2018 to reflect the changes having come fully into operation.