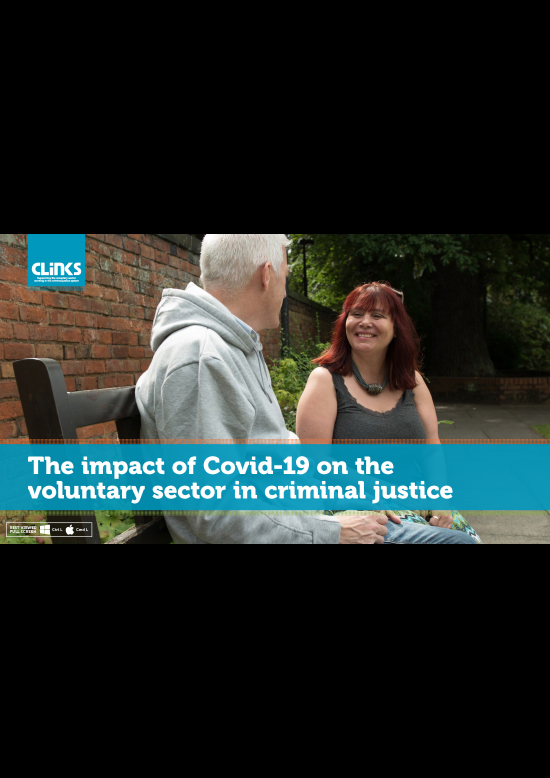 The impact of Covid-19 on the voluntary sector in criminal justice
Covid-19 has had an unprecedented impact on societies and communities across the world, significantly affecting the way we interact, work and live. This impact of the pandemic has been felt profoundly by people in the criminal justice system – many of whom have faced even tighter restrictions for a more prolonged time than in wider society – their families and the voluntary sector working to support them.
During the pandemic, Clinks has been collecting information about how voluntary organisations working in the criminal justice system in England and Wales have been faring.
Our research gives us real cause for concern. As organisations continue to support people in these extraordinary times their resilience is being tested to the extreme. They are having to make difficult choices as they reckon with the disruptive impact of the pandemic on their services, dramatically increased need among the people they support and significant financial pressure.
This report explores how the pandemic has impacted four key areas:
The services being delivered
People in the criminal justice system
Staff and volunteers
Funding and financial sustainability.
We look at the way organisations were impacted in the first few months of going into lockdown, how this has changed as the situation has progressed, how organisations continue to fare and how the impact on them has changed. We explore how we can build a post-pandemic future with a fairer criminal justice system that utilises the expertise of the voluntary sector and treats them as an equal partner.
Read Policy Officer Lauren Nickolls' blog about the report here.