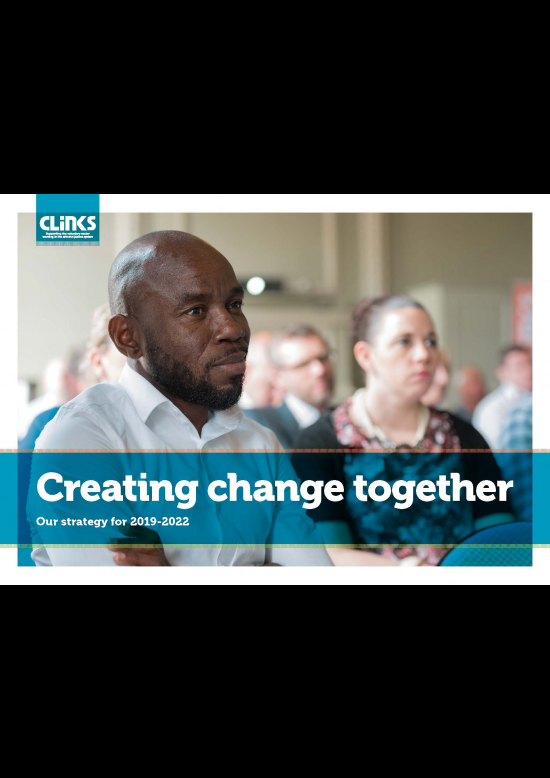 Creating change together
Our strategy for 2019-2022
Our strategy for 2019-2022 builds on solid foundations. Clinks has 20 years experience of bringing organisations together, listening to them and developing support to help them to do what they need.
As we look to the future, we are ambitious about the future and potential of the sector we serve. We want to build and support a movement of organisations who play an essential role in helping people to desist from crime and turn their lives around. These organisations also provide essential support to the families of people caught up in the criminal justice system.
As we launch this strategy, people in the criminal justice system and their families face huge challenges in getting the support they need to have the futures they deserve. Successive political and administrative changes to the structures in criminal justice, coupled with reducing resources, mean that many people are unable to get the help they need.
The voluntary sector's role could not be more important as it is presently. Clinks needs to be here to help enable the sector to be at its best so that everyone who needs their help can get it.
This strategy outlines our strategic objectives, our goals for 2022, how we'll work over the next three years, and the changes we want to see in the criminal justice system.