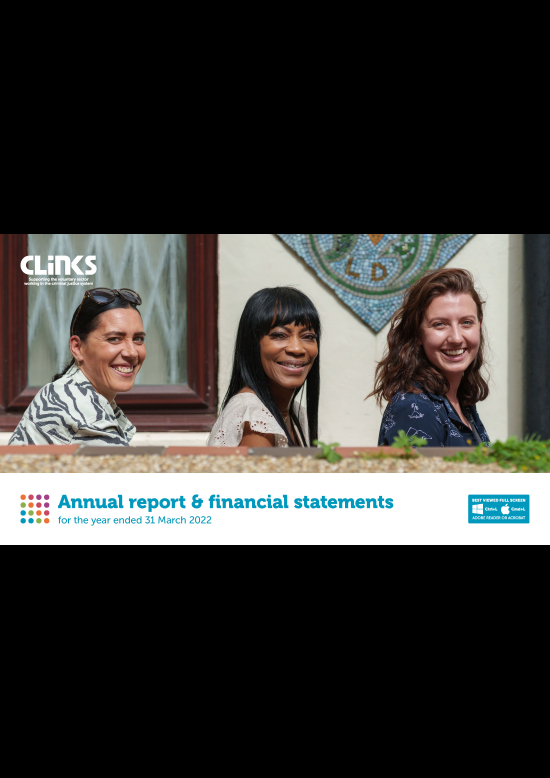 Annual report & financial statements for the year ended 31 March 2022
The trustees present their annual report and the audited financial statements.
Our annual report details our achievements and progress towards our goals in the third year of our three-year strategy, plus our plans for the future, set out across our five strategic objectives, followed by a financial review.
During the year we developed a further two-year delivery plan, for 2022-2024. This will enable us to continue to flex to meet the emerging and evolving needs of the criminal justice voluntary sector as it adapts to and experiences the world around it, following the pandemic and during major programmes of policy and commissioning reform.