Logo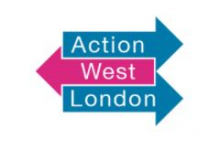 Action Acton is a regeneration charity in West London, placing hard-to-reach disadvantaged individuals into employment, training or education. Action Acton specialises in working with offenders and ex-offenders in partnership with Criminal Justice agencies. We are an 'end to end' subcontractor for the Work Programme and have a long track record of successfully delivering payment by results contracts.
We have 7 local offices in Acton Vale, South Acton Estate, Acton and Hounslow.
---
Contact
Address
The Doughnut Factory
10 Warple Mews, Warple Way,
London
Greater London
W3 0RF
United Kingdom
Email
info@actionwestlondon.org.uk
---
In Brief
Organisation type
Voluntary and Community Sector
Legal status
Company limited by guarantee
---
Contract History
Supporting information
This is an innovative project targeted at young offenders leaving custody and care leavers. The focus is on Education, training, employment and self- employment opportunities. We provide an individualised, flexible, holistic action plan for each young person. In addition we are building up networks of community support with other local support agencies for each young person.
Partner organisations
Pupil Parent Partnership (PPP)
Platform 57
---
Regions
London
Hammersmith and Fulham
Outer London
Hounslow
Ealing
---
Area covered
1 or more local authorities
---
Fields of Work
Advice & advocacy
Education
Employment
Environment & regeneration
Finance, benefits & debt
Physical health
Race
Research & academia
Resettlement
Service user involvement
Training
Volunteering
---
---
---
---