Logo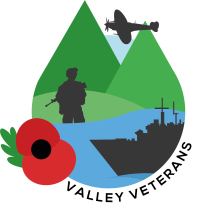 Valley Veterans provides support to vulnerable ex-Armed Forces members across the South Wales Valleys. We have developed stables and provide equine therapy with a horticultural area, as outside, positive, meaningful work is proven to benefit mental and physical health in a supporting environment with like-minded individuals and combats loneliness in those living alone with no family support. The site is accessible on a daily basis for members and will be expanded to include the local community. We host a weekly Breakfast Club each Thursday morning where professional assistance from the local Council and veterans agencies is available. We assist with housing, transporting our most vulnerable members to hospital or clinic appointments and collecting prescriptions. We provide a Prison Liaison Service for ex-Forces members on remand at Parc Prison, Bridgend and work closely with South Wales Police to assist those held in custody.
---
Contact
Address
Ton & Gelli Community Centre, Kennard Street
Dinam Park, Ton Pentre
Pentre
Rhondda Cynon Taff
CF41 7DX
United Kingdom
Email
secretary@valleyveterans.org
---
In Brief
Organisation type
Voluntary and Community Sector
Legal status
Charitable incorporated organisation
---
Contract History
Evidence reports
http://www.facebook.com/valleyveterans
Supporting information
Valley Veterans has a proven track record of providing an holistic approach to assisting ex-Armed Forces members, including physical and mental health support allied with more tangible help with benefits advice, housing, potential employment and proving food hampers and essential household hygiene products for the most financially vulnerable. We are a unique organisation in the South Wales area in providing equine therapy, a horticultural site, a weekly Breakfast Club and supported by all major veterans agencies, including The Royal British Legion plus the local County Councils in our area. Our work with South Wales Police is recognised in that organisation and we are contacted directly should any Armed Forces Veteran be taken into custody where can provide support and assistance. Our Prison Liaison Service has been proven to benefit Veterans on remand and sentenced to a prison term, as we visit and support and assist with any requirements they have.
Partner organisations
Hafal/Adferiad Recovery
Rhondda Cynon Taff Council
InterlinkRCT
---
Regions
Wales
Swansea / Abertawe
The Vale of Glamorgan / Bro Morgannwg
Rhondda Cynon Taf / Rhondda Cynon Taf
Merthyr Tydfil / Merthyr Tudful
Caerphilly / Caerffili
Bridgend / Pen-y-bont ar Ogwr
---
---
Fields of Work
Advice & advocacy
Alcohol & drugs
Attitudes, thinking and behaviour
Collaboration and partnership working
Disability
Environment & regeneration
Family support
Finance, benefits & debt
Housing & homelessness
Mental health
Mentoring & befriending
Other
Peer support
Physical health
Relationships
Resettlement
Suicide and self-harm
Transport provision
Volunteering
---
People you work with
Ex-service personnel
Families
LGBTQIA+
Men
Older people
People with disabilities
People on remand
Young people
---
---
---