Logo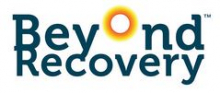 Beyond Recovery provides a cost-effective, evidence-based intervention enabling people in prison to uncover their innate mental well-being and improve their mental health and behaviour in prison. This enables them to have a stronger sense of purpose and to live a more satisfying and law-abiding life on release. We are committed to growth and impact through empowering prisoners to help themselves and each other through our Apprentice programs and Academy.

Post COVID-19 we have developed a Remote Service including Self-Study material, guided DVD's and facilitator guided one-to-ones for prison residents. Online mentoring and guidance for our returning residents and their families in the community. And a community voluntary organisation led by people with lived experience.

Impact is achieved through personal realisation, or insight. Outcomes include significant increase in mental wellbeing, purpose in life and pro-social behaviour, and decrease in violence.
---
Contact
Address
C/O The Moseley Exchange, 149-153 Alcester Road, Moseley, West Midlands, B13 8JP, United Kingdom
Email
info@beyond-recovery.co.uk
---
In Brief
Does the organisation involve volunteers with experience of the criminal justice system?
Primary Field of Work
Attitudes, thinking and behaviour
Organisation type
Community Interest Company
---
Regions
East Midlands | London | West Midlands
---
Fields of Work
Attitudes, thinking and behaviour | Domestic & sexual violence | Education | Employment | Evaluation and effectiveness | Family support | Gambling | Holistic services | Housing & homelessness | Mediation | Mental health | Mentoring & befriending | Sentence management | Peer support | Personal development | Prison reform | Prisons | Probation reform | Race | Relationships | Research & academia | Resettlement | Sex work | Suicide and self-harm | Through the gate | Training | Volunteering
---
People you work with
Racially minoritised people | Ex-service personnel | Families | Gypsies & Travellers | LGBTQIA+ | Men | People with disabilities | People on a short sentence | People on remand | People convicted of serious offences | People convicted of sexual offences | Victims | Women | Young people
---
Racially minoritised people specialist services
Black, Black British or Black Welsh | Black, Black British or Black Welsh: Caribbean | Black, Black British, or Black Welsh: African | Dual Heritage | White: Gypsy or Irish Traveller
---
---
Prisons
Nottingham | Onley | Ranby | Rye Hill | Styal (YOI) | Sudbury
---