Logo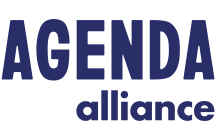 Agenda Alliance exists to make a difference to the lives of women and girls who are at the sharpest end of inequality. We are an alliance of over 100 member organisations – from large, national bodies to smaller, specialist organisations – working in collaboration to influence public policy and practice to respond appropriately to women and girls with multiple, complex unmet needs.
---
Contact
Address
First Floor West, 35-47 Bethnal Green Road, Greater London, E1 6LA, United Kingdom
Email
policy@agendaalliance.org
---
In Brief
Does the organisation involve volunteers with experience of the criminal justice system?
Organisation type
Voluntary and Community Sector
---
---
Fields of Work
Domestic & sexual violence | Infrastructure | Research & academia | Sex work
---
---
---
---
---