Logo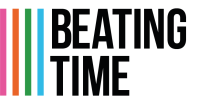 Beating Time runs two continuous prison programmes with the aim of improving mental health and social inclusion in prison and employment opportunities on release. Choirs Beating Time is our weekly group singing and performance programme. Inside Job is our peer-led employment programme working in prison and supported by our team through-the-gate and on release.
---
Contact
Address
Unit 1.29, 9-11 Gunnery Terrace, , Royal Arsenal, Woolwich, Greater London, SE18 6SW, United Kingdom
Email
rachelmace@beatingtime.org
---
In Brief
Does the organisation involve volunteers with experience of the criminal justice system?
Organisation type
Voluntary and Community Sector
---
Regions
East Midlands | Leicestershire | Harborough | London | Outer London | Greenwich | South East | Kent | Maidstone | Swale | West Midlands | West Midlands (Met County) | Birmingham | Wolverhampton | Warwickshire | Rugby | Staffordshire | Stafford | Lichfield | Worcestershire | Redditch
---
Fields of Work
Arts | Attitudes, thinking and behaviour | Collaboration and partnership working | Employment | Mental health | Personal development | Prisons | Through the gate
---
---
---
---
Prisons
Birmingham | Brinsford | East Sutton Park (YOI) | Gartree | Hewell | Maidstone | Oakwood | Rye Hill | Stafford | Sudbury | Swaleside | Swinfen Hall
---