Logo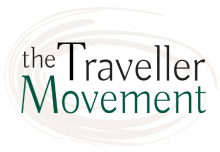 The Traveller Movement (TM) is a national community development charity working to raise the capacity and social inclusion of the Gypsy and Traveller communities of Britain. TM has a two prong approach to its services and delivery. TM provide a range of capacity building and advocacy services directly to the Traveller and Gypsy communities, and equally engage in research, policy and voice.TM also act as a bridge builder, bringing the Gypsy and Traveller communities, service providers and policy makers together, thereby stimulating debate and promoting forward-looking strategies to promote increased race equality, civic engagement, inclusion, service provision and community cohesion.
---
Contact
Address
Resource for London, 356 Holloway Rd, Greater London, N6 7PA, United Kingdom
Email
info@travellermovement.org.uk
---
In Brief
Does the organisation involve volunteers with experience of the criminal justice system?
Organisation type
Voluntary and Community Sector
---
Regions
East | East Midlands | London | North East | West Midlands | Yorkshire and the Humber
---
Fields of Work
Advice & advocacy | Domestic & sexual violence | Education | Employment | Mediation | Other | Personal development | Research & academia
---
---
Racially minoritised people specialist services
Gypsy or Irish Traveller | Irish | Roma
---
---
---