Logo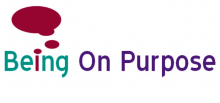 Being on Purpose supports people in recovery from substance misuse who want to make positive changes so that they can lead purposeful and productive lives.
We provide coaching and group work opportunities to enable people to develop the motivation, confidence, skills and self esteem in order to move forward with hope and optimism. Our specialist area is resilience focused mindfulness for recovery.
---
Contact
Address
14 Standroyd Court, Lancashire, BB8 7BZ, United Kingdom
Email
melva@beingonpurpose.org.uk
---
In Brief
Does the organisation involve volunteers with experience of the criminal justice system?
Organisation type
Voluntary and Community Sector
---
Regions
Lancashire | Yorkshire and the Humber
---
Fields of Work
Personal development | Resettlement
---
---
---
---
---