Logo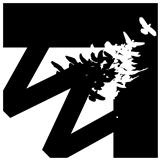 Women in Prison is a national charity, dedicated to making a difference to the lives of women affected by the criminal justice system by providing holistic, women-centred support in prisons and the community in order to enable them to meet their resettlement needs and reduce the risk of re-offending. We also educate the public and policy makers about women in contact with the criminal justice system, to promote alternatives to custody and provide a voice for women's experiences.
---
Contact
Address
Second Floor, Elmfield House, 5 Stockwell Mews, Greater London, SW9 9GX, United Kingdom
---
In Brief
Does the organisation involve volunteers with experience of the criminal justice system?
Organisation type
Voluntary and Community Sector
---
Regions
East | Bedford UA | Cambridgeshire | Central Bedfordshire UA | Essex | Hertfordshire | Norfolk | Suffolk | East Midlands | London | South East | Buckinghamshire | East Sussex | Hampshire | Kent | Surrey | West Sussex | North East | North West | Merseyside (Met County) | Lancashire | Greater Manchester (Met County) | Dorset | West Midlands | West Midlands (Met County) | Warwickshire | Worcestershire | Yorkshire and the Humber
---
Fields of Work
Advice & advocacy | Counselling | Disability | Domestic & sexual violence | Education | Employment | Family support | Finance, benefits & debt | Gambling | Holistic services | Housing & homelessness | Lobbying & campaigning | Mediation | Mental health | Other | Parenting skills | Peer support | Personal development | Physical health | Race | Resettlement | Service user involvement | Sex work | Sexual health | Training | Volunteering
---
People you work with
Families | Foreign nationals | Gypsies & Travellers | Lesbian, gay, bisexual people | Older people | People with disabilities | Prisoners with short sentences | Racially minoritised people | Refugees & asylum seekers | Serious offenders | Sex offenders | Victims | Women | Young people
---
---
---
Prisons
Askham Grange | Bronzefield | Drake Hall | East Sutton Park | Eastwood Park | Foston Hall | Holloway | Low Newton | New Hall | Peterborough | Send | Styal
---
Probation Areas
Bedfordshire | Cheshire | Derbyshire | Essex | Gloucestershire | Greater London | Greater Manchester | Hampshire | Hertfordshire | Kent | Lancashire | Leicestershire & Rutland | Lincolnshire | Merseyside | Norfolk | South Yorkshire | Suffolk | Surrey & Sussex | Thames Valley | Warwickshire | West Mercia | West Yorkshire | Wiltshire