Logo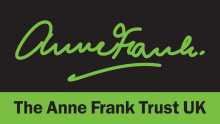 We draw on the power of Anne Frank's life and diary to challenge prejudice and reduce hatred, encouraging people to embrace positive attitudes, responsibility and respect for others. The Anne Frank Prison Project was founded in 2002 in response to growing concern about racism and prejudice in prisons.
---
Contact
Address
Star House, 104-108 Grafton Road, Greater London, NW5 4BA, United Kingdom
---
In Brief
Does the organisation involve volunteers with experience of the criminal justice system?
Organisation type
Voluntary and Community Sector
---
Regions
East Midlands | London | North East | North West | South East | South West | Wales | West Midlands | Yorkshire and the Humber
---
Fields of Work
Education | Faith | Lobbying & campaigning | Peer support | Personal development | Race | Training
---
People you work with
Racially minoritised people | Children | Families | Foreign nationals | Lesbian, gay, bisexual people | Older people | Refugees & asylum seekers | Serious offenders | Women | Young people
---
---
---
Prisons
Altcourse | Ashfield | Belmarsh | Brixton | Bullingdon | Coldingley | Cookham Wood | Downview | Durham | Eastwood Park | Edmunds Hill | Feltham | Foston Hall | Gartree | Highpoint | Holloway | Holme House | Lewes | Leyhill | Low Newton | New Hall | North Sea Camp | Pentonville | Peterborough | Preston | Send | Standford Hill | Swaleside | Verne | Wakefield | Wandsworth | Werrington | Whitemoor | Wormwood Scrubs
---