Logo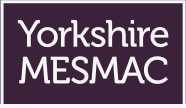 MESMAC is a sexual health project, working predominantly with gay and bisexual men and men who have sex with men, dealing with sexual health and prevention of HIV and AIDS throughout West and North Yorkshire. Its community development approach means that it is also concerned with the wider lesbian, gay, bisexual and transgender (LGB&T) health, social and equity agendas.
---
Contact
Address
22-23 Blayds Yard, LS1 4AD, United Kingdom
---
In Brief
Does the organisation involve volunteers with experience of the criminal justice system?
Organisation type
Voluntary and Community Sector
---
Regions
Yorkshire and the Humber | North Yorkshire | West Yorkshire (Met County)
---
Fields of Work
Advice & advocacy | Counselling | Holistic services | Mental health | Other | Physical health | Sexual health | Training
---
People you work with
Racially minoritised people | Families | Foreign nationals | LGBTQIA+ | Men | Older people | Refugees & asylum seekers | Women | Young people
---
---
---
---
Probation Areas
West Yorkshire | York & North Yorkshire