Logo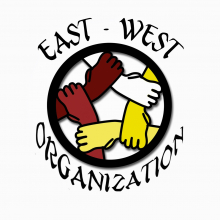 East West Organization offers a unique choice of holistic interventions for the prevention, treatment and recovery from addictions and attachments. The charity also provide a range of educational and preventative services for children and adults including mindfulness meditation to deal with relapsing conditions, such as stress, anxiety, anger, low self-esteem, pain and depression which can often lead to alcohol, illicit drug and medication dependency.
---
Contact
Address
Church House, 59 Church Street, Caversham, Berkshire, RG4 8AX, United Kingdom
---
In Brief
Does the organisation involve volunteers with experience of the criminal justice system?
Organisation type
Voluntary and Community Sector
---
---
Fields of Work
Advice & advocacy | Case management | Counselling | Disability | Education | Employment | Environment & regeneration | Faith | Family support | Holistic services | Legal advice | Lobbying & campaigning | Media | Mediation | Mental health | Mentoring & befriending | Offender management | Other | Parenting skills | Peer support | Personal development | Physical health | Research & academia | Resettlement | Restorative justice | Service user involvement | Sexual health | Training | Volunteering
---
People you work with
Racially minoritised people | Children | Ex-service personnel | Faith groups | Families | Foreign nationals | Gypsies & Travellers | Lesbian, gay, bisexual people | Men | Older people | People with disabilities | People with English as a second language | Prisoners with short sentences | Refugees & asylum seekers | Remand prisoners | Serious offenders | Sex offenders | Victims | Women | Young people
---
---
---
---