Logo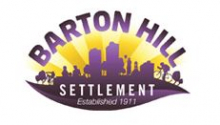 Barton Hill Settlement enables our community to actively participate in positive, life-affirming activities. We offer a unique space for residents of Barton Hill and the surrounding area to celebrate, learn, create, develop, relax, socialise and play. From young people to the more mature; from new residents of our locality to those who have lived here all of their lives are all welcome.
---
Contact
Address
43 Ducie Road, Barton Hill, BS5 0AX, United Kingdom
Email
admin@bartonhillsettlement.org.uk
---
In Brief
Does the organisation involve volunteers with experience of the criminal justice system?
Organisation type
Voluntary and Community Sector
---
---
Fields of Work
Advice & advocacy | Case management | Counselling | Domestic & sexual violence | Education | Employment | Environment & regeneration | Faith | Family support | Holistic services | Housing & homelessness | Infrastructure | Legal advice | Lobbying & campaigning | Mediation | Mental health | Mentoring & befriending | Sentence management | Parenting skills | Peer support | Personal development | Race | Resettlement | Restorative justice | Lived experience involvement | Sports | Training | Transport provision | Visitors centre | Volunteering
---
---
---
---
---