Logo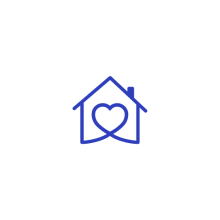 The services we offer at All Saints Homeless Shelter include education and training, substance misuse support, mental health support and work experience.
As part of the preparation for independence, our staff also work with service users to support them with building basic life skills and knowledge that they will need in order to be able to live fully independently such as:
Applying for housing benefits, cooking and general household duties, routines and boundaries, planning ahead, being prepared and organised. Additionally, we help them with registering with local health services, budgeting and applying for bank accounts, and building and maintaining positive peer relationships.
Our support workers host weekly support sessions including cooking classes, sports sessions and football training. These services aid in improving physical and emotional wellbeing of our service users.
Additionally, we offer service users temporary accommodation, as well as long term placements.
---
Contact
Address
30 Wiverton Road , Forest Fields , Nottinghamshire , NG7 6NP , United Kingdom
Email
info@allsaintsshelter.org
---
In Brief
Does the organisation involve volunteers with experience of the criminal justice system?
Organisation type
Social Enterprise - non-profit
---
Regions
East Midlands | Nottingham UA | Nottinghamshire
---
Fields of Work
Alcohol & drugs | Disability | Domestic & sexual violence | Education | Family support | Finance, benefits & debt | Housing & homelessness | Mental health | Personal development | Physical health | Prison reform | Probation reform | Resettlement | Lived experience involvement | Sports | Suicide and self-harm | Training | Volunteering
---
---
---
---
---