Logo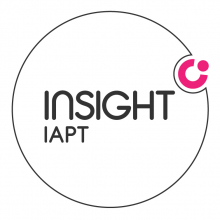 We provide free NHS talking therapies for adults, to help with common issues like low mood, stress, and anxiety. We provide our services in Nottingham and Nottinghamshire, Bassetlaw, Derby and Derbyshire, Peterborough, Kent, Medway, and via our partnerships in Wirral, Newcastle upon Tyne, and Teesside.
---
Contact
Address
Buttress House, 36 Brenkley Way, Tyne and Wear, NE13 6DS, United Kingdom
Email
recruitment@concerngroup.org
Website
https://www.insightiapt.org/
---
In Brief
Does the organisation involve volunteers with experience of the criminal justice system?
Organisation type
Social Enterprise - non-profit
---
Regions
East | East Midlands | South East | North East | North West
---
Fields of Work
Counselling | Mental health
---
---
---
---
---