Logo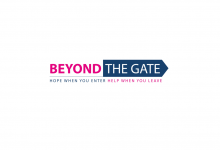 Beyond the Gate is a magazine published by ex-offenders for people entering and leaving custody. The point of the magazine is to encapsulate information that people in those situations need, and to sign-post them in the right direction to get any help they need. As well as features by these support groups and organisations, the magazine will also feature stories from people who have successfully broken their own offending cycles and are now leading crime-free lives.
---
Contact
Address
18 Tudor Close, Lancashire, FY6 7TD, United Kingdom
Email
jeremy@beyondthegatepublishing.org
---
In Brief
Does the organisation involve volunteers with experience of the criminal justice system?
Organisation type
Community Interest Company
---
Regions
East | East Midlands | London | South East | North East | North West | South West | Wales | West Midlands | Yorkshire and the Humber
---
Fields of Work
Alcohol & drugs | Attitudes, thinking and behaviour | Domestic & sexual violence | Employment | Family support | Housing & homelessness | Sentence management | Prisons | Relationships | Lived experience involvement | Through the gate | Training
---
People you work with
People on a short sentence
---
---
---
---