Development Manager - National Women's Justice Coalition
Back to job board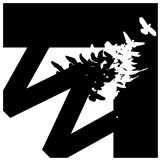 Second Floor, Elmfield House
5 Stockwell Mews
London
Greater London
SW9 9GX
United Kingdom
More organisation info
---
Salary (full time equivalent)
Location
Flexible with national travel
Region
East
East Midlands
London
North East
North West
South East
South West
Wales
West Midlands
Yorkshire and the Humber
Development Manager - National Women's Justice Coalition
An exciting opportunity has opened up with the newly formed National Women's Justice Coalition (NWJC), which aims to strengthen the collective voice of women's centres and specialist organisations working with women affected by the criminal justice system and drive systemic change in order to improve support to women and reduce the women's prison population. The Coalition is made up of women's centres and women's specialist services across England & Wales and is in an early stage of development, formally launching later this year.
The Coalition is looking for a Development Manager to lead on driving its work and building its capacity to influence, to ensure we can end the harm of our criminal justice system and that every woman can access a women's centre.
The role requires a self-starter and team player with excellent stakeholder engagement and project management skills, as you'll be leading on establishing the operational structures to ensure the delivery of the Coalition's plan, co-ordinate its work streams and manage membership engagement.
You'll work closely with senior stakeholders and the Coalition's members to develop the NWJC to plan, deliver and evaluate its agreed activities, and play a key role in demonstrating the value and strengthening the voice of women's centres to the Government alongside driving improvements for women affected by the criminal justice system.
If you're keen to share your organisational development, collaborative working and project management skills to support the exciting programme of work of this new Coalition, we'd love to hear from you.
We actively encourage applications from women from a variety of backgrounds, and with a range of skills and experiences. We are particularly interested to hear from women from Black, Asian and minoritised communities and women who have personal experience of the criminal justice system. The role is only open to women, in accordance with the sex-based exemptions of the Equality Act 2010 pursuant to Schedule 9, Part 1.
---