Trainer Assessor / Support Worker - Ref: TAH-211
Back to job board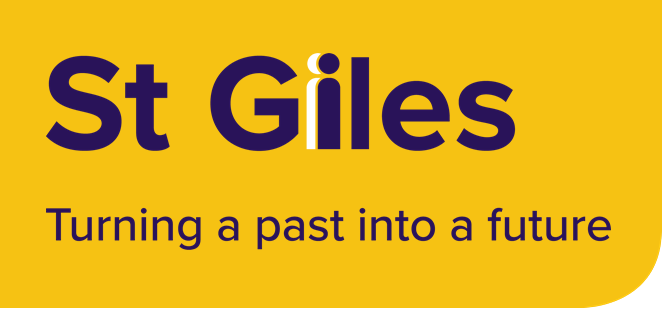 Georgian House
64-68 Camberwell Church Street
London
Greater London
SE5 8JB
United Kingdom
More organisation info
---
Salary (full time equivalent)
Location
Coventry, flexible home working
Region
West Midlands
West Midlands (Met County)
Coventry
Trainer Assessor / Support Worker - Ref: TAH-211
Are you a collaborative and proactive individual with extensive experience of delivering training to vulnerable adults and the ability to work with people who have multiple and complex needs?
If so, St Giles is looking for a Trainer Assessor / Support Worker to join our team, engaging and supporting individuals whilst they complete their NVQ Level 3 in Advice and Guidance.
About St Giles
An ambitious, well-established charity that helps people facing adversity to find jobs, homes and the right support they need. Central to our ethos is our belief that people with first-hand experience of successfully overcoming issues such as an offending background, homelessness, addictions and gang involvement, hold the key to positive change in others. 
St Giles's peer-led services form the backbone of our work; we firmly believe that Peer Advisors bring something special to our services, increasing engagement, having more time to spend with clients and becoming role models to their peers. Our successful candidate will be responsible for supporting our Peer Advisors throughout their training and as their journey progresses on to securing employment.
As part of a larger Trainer Assessor team, which is at the heart of the Peer Advisor Network, you will help to provide work placement co-ordination and employment support. You will be required to work closely with other organisations who host work placement to build and maintain excellent working relationships.
What we are looking for:
Substantial experience of delivering training to vulnerable adults and ability to work with people who have multiple and complex needs.

Experience of delivering employment related workshops.

Knowledge and understanding of the issues faced by project participants in accessing and sustaining training or employment and how these can be overcome.

Thorough understanding of the importance of quality assurance as it relates to training to vulnerable adults and familiarity with OFSTED requirements.

Good written and communication skills.
We offer a generous benefits and rewards package which includes a competitive salary, leave allowance, staff pension, flexible working, a mentoring programme, an advice and counselling service, access to clinical supervisions eye care scheme, season ticket loan and much more.
£19,847 - £23,350 (unqualified); £22,526 - £26,501 (qualified) to be pro-rated – (please note successful candidates should expect to be appointed at the starting point of the salary scale and consideration may be given to a higher salary depending on the experience of the individual)
35 hrs p/w - Fixed-term contract until 31st March 2023
---