DS1130- Support Worker- Gwynedd - Meirionnydd & Dwyfor
Back to job board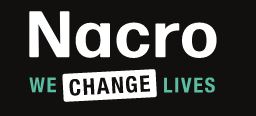 Walkden House
16-17 Devonshire Square
London
Greater London
EC2M 4SQ
United Kingdom
More organisation info
---
Salary
£20,010 (£8,004 pro rata)
Location
Gwynedd - Meirionnydd & Dwyfor
DS1130- Support Worker- Gwynedd - Meirionnydd & Dwyfor
We are searching for a Support Worker to work across Meirionnydd & Dwyfor in Gwynedd to provide tenure neutral floating support, to people who are homeless, living in accommodation that is unsuitable for their needs, as well as people who are suitably housed, regardless of whether their home is owned or rented, as long as the support that they need is aimed at enabling them to develop the skills and confidence that they need to be able to live their life to its fullest potential, as independently as possible, in their own home. It is envisaged that the role will be home based, travelling to the homes of people we are supporting to provide support in their own homes.
A safe, secure and affordable home is what we all want. But that can seem like an impossible dream for those who come out of prison or hospital or have been homeless. But it doesn't have to be this way. At Nacro, we believe that everyone deserves a second chance and always fight for them to get it. That's why every year we help thousands of people find a home, keep it and thrive in it.  And you could now play a vital role in this process.

Duties & Responsibilities include but are not limited to:
Carry out an initial assessment of the potential or actual service users• Regularly update service users risk assessments, taking any necessary action as required
Design and deliver an effective support plan with the service users referring to specialist agencies as   applicable.
Maintain contact on a regular basis with service users in accordance with the requirements of the service.
This includes maintaining a professional relationship and being a good role model to service users. All contacts should be appropriately recorded 

The successful candidate should have:
Experience of working with vulnerable people• Experience of support planning and a good understanding of the needs of people that are at risk of becoming homeless
Experience of Welfare Rights and Welfare Benefits is desired• The ability to communicate in Welsh is desirable but not essential
A driving license and access to your own vehicle is essential.
DBS check required
For details of Nacro excellent benefit click here
Job type- Permanent/Part time 
---
How to apply for the job
For a full Role profile click here