Ref Code: TCR-211 SOS Caseworker
Back to job board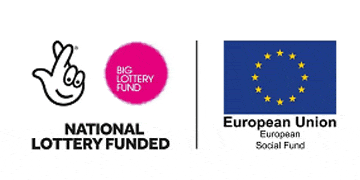 64-68 Camberwell Church Street
London
Greater London
SE5 8JB
United Kingdom
More organisation info
---
Ref Code: TCR-211 SOS Caseworker
Are you a proactive, compassionate and engaging individual with a proven record of working successfully with vulnerable young people, specifically prisoners? Then join St Giles as an SOS Caseworker and you will be embarking on a highly rewarding and career-enhancing position.
About St Giles
An ambitious, well-established charity that helps people facing adversity to find jobs, homes and the right support they need. Central to our ethos is our belief that people with first-hand experience of successfully overcoming issues such as an offending background, homelessness, addictions and gang involvement, hold the key to positive change in others. 
St Giles SOS Project works in partnership with Barts NHS Trust at the Royal London Hospital supporting young victims of serious youth violence. We know from this work that it is essential that these young victims are provided with the right help during their time in hospital, on discharge and in the period that follows to ensure they are in a situation which is safe and supported. This minimises the risk of them suffering reprisals and helps them to have a positive future to look forward to through the recovery process and beyond.
As an SOS Caseworker you will provide a high level service to victims of serious violence, aged 11 – 25 years old.
You will also be responsible for providing a support service to those young people who are admitted to the Royal London Major Trauma Unit following a violent assault; to promote engagement with other agencies, gang exit, and desistance and to provide practical support as needed.
What we are looking for:
Experience of working with socially excluded young people and adults

Experience of providing support, advice and advocacy

Experience in negotiating with partner agencies to establish links to further the aims of a project

A knowledge of services for offenders and patterns of offending in the service provision area (mainly NE London but potentially further)

Experience of engaging successfully with challenging people, for example people who have complex needs, people who are reluctant to discuss their needs, and people who are angry and confused
In return, you can expect a competitive salary, generous leave allowance, staff pension, flexible working, a mentoring programme, an advice and counselling service, access to clinical supervisions, season ticket loan and much more.
For further information, or to apply, please visit our website or email HR@stgilestrust.org.uk for an application form.
Interviews: 29th April.
St Giles will guarantee to interview all disabled applicants who meet the minimum criteria set out in the Job Description for the vacancy.
£22,847 - £26,350 p/a (to be pro-rated) please note successful candidates should expect to be appointed at the starting point of the salary scale and consideration may be given to a higher salary depending on the experience of the individual)
Fixed Term Maternity Contract until 31st March 2022 - Full-time (21 hrs p/w)
---
How to apply for the job