HE002 - Housing Management Worker
Back to job board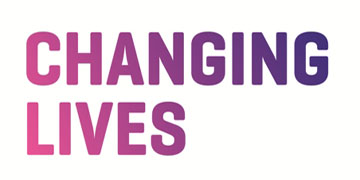 Central Office, Unit D13, Marquis Court
Tenth Avenue West
Gateshead
County of Durham
NE11 0RU
United Kingdom
More organisation info
---
HE002 - Housing Management Worker
Do you have experience of working with socially disadvantaged and vulnerable young people? Do you have experience of working in an environment that is health and safety conscious? Do you have experience and/or willingness to work with people who may demonstrate challenging behaviour?
Do you have experience of working in an environment that requires the use of confidentiality? Do you have a knowledge of cause and effect in issues relating to homelessness in young people?
Do you have an understanding of the associated issues of working with people with multiple complex needs? Do you have a commitment to equality and diversity? Do you have an understanding of how to work within professional boundaries?
If so, the role of Housing Management Worker could be for you.
About us
Changing Lives began in 1970, when four people set up Tyneside Cyrenians, offering food and shelter to people experiencing homelessness in the North East. Since then, services have grown and developed to support people experiencing a wide range of personal challenges, including addiction and recovery programmes, employment guidance, help for people in prison or on probation, and support for people experiencing sexual exploitation or domestic abuse.
Today our charity employs over 600 staff, has 400 volunteers and operates from Berwick to London giving people hope and aspiration that their lives can change. We listen carefully to the experiences of people with lived experience and 20% of staff at Changing Lives have previously used services.
At Changing Lives, we believe that everyone deserves a safe home, a rewarding job and a life free from addiction or abuse. We also believe that, given the right support, anyone can change their life for the better. By focusing on their strengths, potential and opportunities, we help over 14,000 people overcome their problems and live safe, successful, independent lives each year.
We're looking for committed and compassionate professionals who share our enthusiasm for changing lives.
About the job
Changing Lives is a Charity supporting young people to develop independent lives. The project is a 24 hour supported accommodation service based in Durham and we are looking for an enthusiastic Housing Management worker to join an established, enthusiastic and professional team. We support young people aged 16-21 to flourish and to work to overcome the interconnected problems that lead them into accessing our services.
Apply for the job
Want to know more about this extremely exciting and rewarding opportunity? Download the full job description and application form and forward a completed application form to recruitment@changing-lives.org.uk
We are passionate about creating a diverse workforce and positively encourage applications from under-represented communities. 
---