Back to job board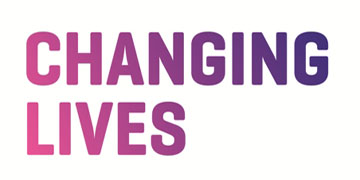 Central Office, Unit D13, Marquis Court
Team Valley Trading Estate
Gateshead
County of Durham
NE11 0RU
United Kingdom
More organisation info
---
Salary (full time equivalent)
Region
North East
Tyne and Wear (Met County)
As a growing national charity working with people in the most challenging of circumstances, a Policy Manager will help us achieve our strategic ambition of creating social change for the people we support.
We are looking to appoint a highly skilled and committed individual to a new role of Policy Manager. In this role, you will be responsible for the day-to-day running of our policy and influencing activities, including:
Managing and delivering relevant policy activities to achieve social justice for people in the most challenging of circumstances, including experiences of homelessness, addiction, domestic abuse, sexual exploitation, contact with the criminal justice system, long-term unemployment and more.

Developing and strengthening relationships in Westminster and Whitehall, and with MPs and other political stakeholders in the areas that Changing Lives operates to build their support for social change across policy and practice.

Working with colleagues across Changing Lives and the people we support to magnify the voices of people with lived experience who are seldom heard in public debate and policymaking.
In this role, you will report to the Head of Policy and Public Affairs and work closely with policymakers, parliamentarians and stakeholders from across national and local government. Your work will play a vital role in helping to strengthen Changing Lives' position as a trusted and respected advocate for social change.
This is an agile working role and we welcome applications for remote working, with travel to our Central Office in the North East as required. Therefore, you will require the ability to work effectively independently, and as a virtual team, under pressure to meet challenging deadlines.
We are an equal opportunities employer and are committed to promoting diversity and inclusion. We particularly welcome applications from Black, Asian and Minority Ethnic (BAME) candidates as BAME people are currently under-represented throughout Changing Live
Changing Lives began in 1970, when four people set up Tyneside Cyrenians, offering food and shelter to people experiencing homelessness in the North East. Since then, services have grown and developed to support people experiencing a wide range of personal challenges, including addiction and recovery programmes, employment guidance, help for people in prison or on probation, and support for people experiencing sexual exploitation or domestic abuse.
Today our charity employs over 600 staff, has 400 volunteers and operates from Berwick to London giving people hope and aspiration that their lives can change. We listen carefully to the experiences of people with lived experience and 20% of staff at Changing Lives have previously used services.
At Changing Lives, we believe that everyone deserves a safe home, a rewarding job and a life free from addiction or abuse. We also believe that, given the right support, anyone can change their life for the better. By focusing on their strengths, potential and opportunities, we help over 14,000 people overcome their problems and live safe, successful, independent lives each year.
We're looking for committed and compassionate professionals who share our enthusiasm for changing lives.
---