Senior County Lines Caseworker (Ref SCC-231)
Back to job board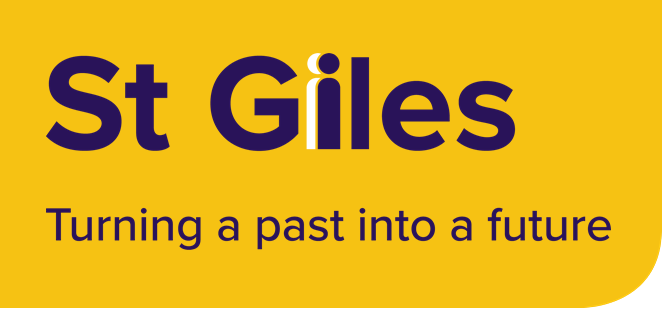 Georgian House
64-68 Camberwell Church Street
London
Greater London
SE5 8JB
United Kingdom
More organisation info
---
Salary (full time equivalent)
Location
Cardiff Office with remote working at Cardiff bay police station
Senior County Lines Caseworker (Ref SCC-231)
Are you a driven, proactive and compassionate individual looking to make a significant difference to the lives of vulnerable children and young people? Have you had personal experience of the Criminal Justice System or a proven track record of engaging positively with young offenders or other vulnerable groups? If so, St Giles is looking for a Caseworker to join their County Lines team, where you will play a pivotal role on our pioneering project.
This post will require vetting to be able to work in a police station – NPPV2 Full Level.
About St Giles Trust
An ambitious, well-established charity that helps people facing adversity to find jobs, homes and the right support they need. Central to our ethos is our belief that people with first-hand experience of successfully overcoming issues such as an offending background, homelessness, addictions and gang involvement, hold the key to positive change in others.
County Lines is a phenomenon in which criminal drug dealing operations are expanding their operations outside of the larger cities, taking over drug markets in smaller towns. Gangs target vulnerable children and young people and coerce them to transport and distribute mainly Class A drugs into areas where there is less police presence, less competition and high demand for their product.
About this exciting opportunity
This pivotal role will see you referring clients, with reference to St Giles Trust/Rescue and Response assessment practices. You will also need to produce support plans and risk management and planning process, and to include appropriate agencies in the delivery of the service.
You will also deliver a holistic support service, working independently or with colleagues, which will include providing social and housing support, education, training and employment options, benefits work, debt advice, and appearing in court. Developing and maintaining strong relationships with regional agencies including police and social services is a key aspect of the role.
What we are looking for:
Personal experience of the criminal justice system, lived experience of the issues facing this client group and/or experience of working with 'high risk', vulnerable children, young people and/or families
Experience of engaging successfully with 'challenging' young people
Substantial experience of providing support, advice and advocacy and communicating effectively, the needs of clients to other professionals
Strong IT skills, particularly MS Office, and the ability to work with a case database
The ability to use and develop monitoring systems to record all aspects of the project
Knowledge of and commitment to safeguarding practices and policies, and ability to promote safeguarding among vulnerable clients and colleagues.
In return, you can expect a competitive salary, generous leave allowance, staff pension, flexible working, a mentoring programme, advice and counselling service, access to clinical supervision, season ticket loan, and much more.
Closing date: 11 pm, 13 December 2023  
      
Interviews: 20 December Cardiff Office
We are an equity and inclusion-confident employer. We welcome all applications, and we particularly encourage applications from people of the global majority (black, brown, multi-heritage) and those who identify as disabled, neuroexpansive, or neurodiverse, with any protected characteristics and/or social barriers or challenges. We value the empowering and informative impact that all lived experiences and diversity of thought can offer the organisation.
Please note St Giles will guarantee to interview all disabled applicants who meet the minimum criteria set out in the Job Description for the vacancy
 
---
How to apply for the job