Emotional Resilience Manager
Back to job board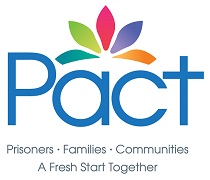 Prison Advice and Care Trust (Pact)
29 Peckham Road
London
Greater London
SE5 8UA
United Kingdom
More organisation info
---
Salary (full time equivalent)
Emotional Resilience Manager
This is an exciting new role for us that will promote the health and wellbeing of prisoners entering HMP Preston by leading the delivery of Pact's Emotional Resilience service, overseeing the prison's operational and security arrangements to the benefit of all. If you excel in clear and empathetic leadership in challenging environments and can be influential while listening and learning, this might be the role you never knew you needed.
About You:
We're looking for a strong and rounded leader, capable of bringing together all the elements of our emotional wellbeing service, communicating and engaging expertly with stakeholders of all levels and backgrounds to deliver outstanding outcomes for our prison service users. You will be naturally organised, calm under pressure, a great communicator and capable of motivating and inspiring others while being a great listener. You'll have experience of working with disadvantaged groups, particularly in the criminal justice system, and central requirements such as professional boundaries, safeguarding, health and safety and data security. In addition to all of that, you'll come with the usual practical management essentials: great IT skills, experience of reporting and team leadership.
Organisation: 
Pact is a highly respected independent charity, working across England and Wales to develop and deliver a range of innovative services. We provide practical and emotional support to prisoner's children and families, to prisoners and those who have resettled back into the community. Our work is founded on core values, the first of which is a belief in the innate dignity of every human being, and our work focusses on human relationships, family and community. We are committed to achieving high standards of quality in all that we do.
What we offer:
Pact offers a range of benefits including a free advice, information and counselling service, contributory pension, corporate eye care scheme, cycle to work scheme and generous holiday entitlement. You will have the opportunity to attend training events to further develop yourself as a professional training and interventions worker. You will undergo a thorough induction process and be supported by a friendly and enthusiastic team.
Other information: 
Pact is an equal opportunity employer and welcomes all applications including those with a criminal conviction (appointment to post is subject to a risk assessment).
This post is subject to a 6-month probationary period, verification of identity and proven right to work in the UK, satisfactory references from previous employers covering a 3-year period, declaration of any unspent criminal convictions (and where appropriate a satisfactory risk assessment), Prison Vetting and a Disclosure and Barring Service check.  Please note that being bankrupt or having County Court Judgments may affect your ability to be successfully vetted to work in a prison.
This role is fixed term until March 2025.
---
How to apply for the job