Senior Grants and Bids Manager
Back to job board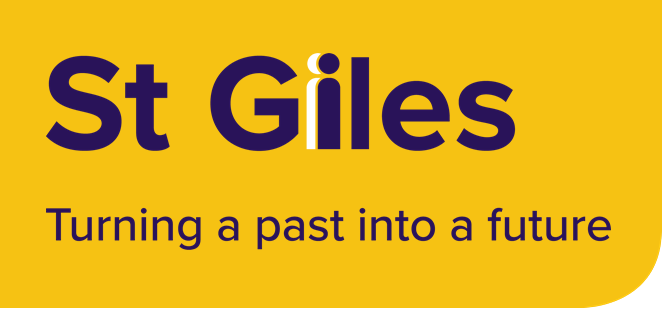 Georgian House
64-68 Camberwell Church Street
London
Greater London
SE5 8JB
United Kingdom
More organisation info
---
Salary (full time equivalent)
Location
Hybrid working. One day a week at any St Giles Trust office, fortnightly visits to London.
Region
East
Norfolk
Norwich
London
Inner London
Southwark
Wales
Cardiff / Caerdydd
West Midlands
West Midlands (Met County)
Coventry
Yorkshire and the Humber
West Yorkshire (Met County)
Leeds
Remote
Senior Grants and Bids Manager
Are you a natural communicator with impressive bid or project management skills and want to use these skills working for an award-winning charity? Do you want to be part of a team that is tackling complex disadvantage through peer-led services?
If so, join St Giles Trust as a key part of our successful Statutory Fundraising Team as Senior Grants and Bids Manager, where you will be responsible for line managing the Grants and Bids Manager and Grants and Bids Coordinator and overseeing high quality, winning proposals, bids and funding applications.
About St Giles Trust 
An ambitious, well-established charity that helps people facing adversity to find jobs, homes and the right support they need. Central to our ethos is our belief that people with first-hand experience of successfully overcoming issues such as an offending background, homelessness, addictions and gang involvement, hold the key to positive change in others. 
About this exciting opportunity
As Senior Grants and Bids Manager, you will focus on managing your team to ensure all submitted bids/applications are high quality, submitted to commissioner requirements and in line with St Giles Trust's strategic objectives. You will provide day-to-day management of your team and coach them effectively to develop their bid writing and bid management skills, while also providing sound project management of funding applications/bids, including bid writing.
We will also count on you to maintain a pipeline of opportunities to plan appropriately for upcoming work and assign team resource, and to identify and successfully bring in new funding opportunities that align with organisational strategic objectives. Information management and record keeping are also key aspects of the role, as is updating the Fundraising Management Team with strategic developments in funding opportunities.
What we are looking for
•    Experience of successfully winning £500k+ income opportunities
•    Experience of successful project or bid management 
•    Knowledge of our key funding streams and funding bodies and of the issues affecting our client group 
•    Knowledge of producing budgets and a sound understanding of full cost recovery pricing
•    Excellent writing skills, with the ability to write compelling bids and funding proposals/applications
•    Excellent communication skills with demonstrable experience of communicating with a variety of stakeholders both internally and externally, including at a senior level
•    Ability to assign work across a team and monitor workloads.
In return, you can expect a competitive salary, generous leave allowance, staff pension, flexible working, a mentoring programme, an advice and counselling service, season ticket loan and much more.
Successful candidates must undergo a Basic DBS check, on the basis that the post involves contact with vulnerable participants and colleagues.
Closing date: 11pm, 10th October 2023. Interview date: 16th October 2023.
As an equity and inclusive employer, we welcome all applications, but we would particularly welcome applications from  Global Majority People (Black, Asian, Brown,  Dual Heritage) ,  those living with a disability, those from Neuro Diverse group, or have another protected characteristic. We value the positive impact and diversity that your lived experience can bring to our organisation.
St Giles will guarantee to interview all disabled applicants who meet the minimum criteria set out in the Job Description for the vacancy.
---