SOS+ Mentor & Facilitator (Ref SFM-234)
Back to job board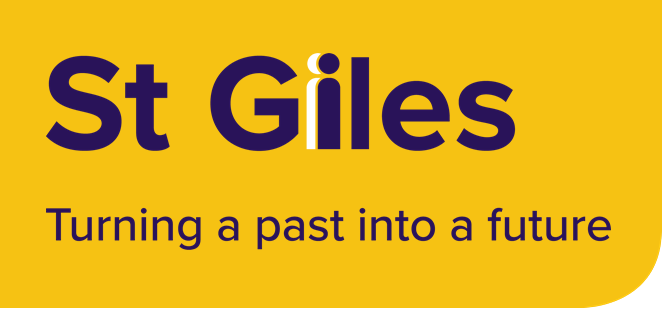 Georgian House
64-68 Camberwell Church Street
London
Greater London
SE5 8JB
United Kingdom
More organisation info
---
Salary (full time equivalent)
Location
Schools across Avon and Somerset
Region
South West
Bristol, City of UA
Somerset
Bath and North East Somerset UA
SOS+ Mentor & Facilitator (Ref SFM-234)
Are you a dynamic, creative and compassionate individual with a proven record of working positively with socially excluded children and young people and the ability to engage successfully despite 'challenging' behaviour?  Looking for a highly rewarding new career opportunity?
If so, join St Giles Trust as a SOS+ Mentor and Facilitator, where you will provide one-to-one mentoring and group work sessions for children and young people at risk of serious youth violence, gang activity and exploitation.
About St Giles Trust 
An ambitious, well-established charity that helps people facing adversity to find jobs, homes and the right support they need. Central to our ethos is our belief that people with first-hand experience of successfully overcoming issues such as an offending background, homelessness, addictions and gang involvement, hold the key to positive change in others. 
About this key role
St Giles' SOS+ Project delivers early intervention work in educational settings, through preventative sessions on violence, vulnerability and exploitation.   Our successful candidate will focus on establishing positive and professional relationships, building trust and creating a safe space with the children, young people, parents/carers and professionals accessing the service.
We will also count on you to promote the value of lifestyle changes to children and young people accessing the service and to facilitate structured and tailored group sessions, interactive workshops and one-to-one mentoring sessions to children and young people on all aspects of gang involvement, violence and exploitation, plus to parents and professionals when required.  Maintaining accurate records of one-to-one mentoring work, session and developing and maintaining professional relationships with pastoral and safeguarding leads within each education setting are also key aspects of the role.
What we are looking for
•    Personal experience of the criminal justice system, or lived experience of the issues facing this client group (substance misuse, drug supply, gangs or knife crime)
•    Experience of delivering sessions to groups of young people
•    Proven experience of working in a high intensity environment
•    A relevant qualification to a good standard or be willing to work towards one
•    The ability to confidently speak in front of large groups delivering key messages, following a session plan and hitting learning objectives
•    The ability to actively listen and motivate young people
•    Excellent interpersonal, prioritisation and communication skills, both verbal and written. 
In return, you can expect a competitive salary, generous leave allowance, staff pension, flexible working, a mentoring programme, an advice and counselling service, season ticket loan and much more.
 
---
How to apply for the job
To apply please visit our website. 
Interview: 16 June 2023.
St Giles will guarantee to interview all disabled applicants who meet the minimum criteria set out in the Job Description for the vacancy.