Back to job board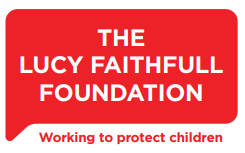 The Lucy Faithfull Foundation
2 Birch House, Harris Business Park
Hanbury Road, Stoke Prior
Bromsgrove
Worcestershire
B60 4DJ
United Kingdom
More organisation info
---
Salary (full time equivalent)
Region
West Midlands
Worcestershire
This is an exciting opportunity for a skilled and committed Circles of Support and Accountability coordinator to join our team in delivering our Ministry of Justice contract in the West Midlands region.  The coordinator will initiate, establish and support Circles of Support and Accountability for adults convicted of a sexual offence referred by the Ministry of Justice.  
Each Circle will support a core member's reintegration into their community and contribute to their successful rehabilitation. You will work with our Circles' administrator in the recruitment, training and support of a pool of volunteers, assess core members' suitability, ensure effective information sharing, oversee core member risk management and ensure effective delivery in line with Circles UK practice standards and MoJ requirements.
You will link and network with key stakeholders from both statutory and third sectors to promote the work, enlist local community support, source volunteers, promote timely information sharing and maximise the impact of Circles' delivery for the core member and the community.
This is a highly rewarding role within a friendly, supportive and hardworking team which is committed to keeping children safe from sexual harm.
About you
You will be an energetic professional who is proactive and outcome focused with exceptional communication and relationship skills. You will be able to evidence a successful track record of working with individuals and families impacted by child sexual abuse.
You will have experience of implementing projects working to challenging deadlines and working with project teams to deliver successful outcomes. An effective networker, you will mobilise a range of stakeholders to support our Circles' delivery.
We appreciate not every candidate will meet every requirement for the role. If your experience looks a little different from what we've identified and you think you can bring value to the role, we'd love to learn more about you.
Key attributes we are seeking include:
An ability to intervene with those who have a sexual offence conviction

A good grasp of risk assessment and management of individuals who have a conviction for a sexual offence

Experience of working with sexually harmful behaviours

A team player working with colleagues to prevent child sexual abuse

Maintaining effective records in line with Foundation policy and MoJ contractual requirements

An ability to network with external partners to secure support for our Circles' delivery

Skills in delivering training to groups

Effective communication and presentation skills

Organised and able to work to challenging deadlines

An ability to work flexibly (regular evening and occasional weekend work is required)
---