Team Leader - Personal Wellbeing
Back to job board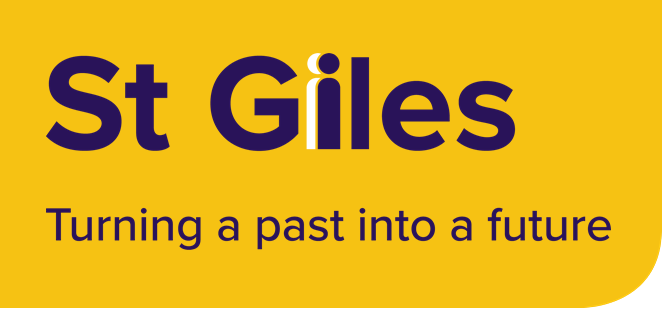 Georgian House
64-68 Camberwell Church Street
London
Greater London
SE5 8JB
United Kingdom
More organisation info
---
Salary (full time equivalent)
Region
Wales
Swansea / Abertawe
Cardiff / Caerdydd
Team Leader - Personal Wellbeing
Ref PWT-231
Are you a highly motivated, focused, and influential individual with natural leadership qualities? Are you passionate about making a difference to disadvantaged and vulnerable people? If so, St Giles is looking for a Team Leader to provide operational management across the service. 

About St Giles and the St Giles Wise Partnership  
St Giles is an award-winning social justice charity using expertise and real-life past experiences to empower people who are not getting the help they need. People held back by poverty, exploited, abused, dealing with addiction or mental health problems, caught up in crime or a combination of these issues and others. We show people there is a way to build a better future for themselves and those they care about and help them create this through support, advice, and training. 
The Wise Group is a leading social enterprise working to lift people out of poverty. As an enterprise, we build bridges to opportunity for the most vulnerable in our society. Our team does this through mentoring support, employment, skills, and energy advice.  St Giles and The Wise Group came together to form a partnership with the aim of supporting the Probation Resettlement reforms by offering a high-quality service underpinned by staff who have lived experience and cultural competency. As a result, we have been awarded contracts to deliver Personal Wellbeing Services for North and South Wales. These services will involve a range of support to community offenders and prison leavers including families, emotional wellbeing, lifestyle and associates and social inclusion (including meet at the gates). 

About this pivotal role
Our successful candidate's primary focus will be to provide leadership and operational management to a team of personal wellbeing coaches and peer advisor volunteers employed in the delivery of the contracts. In addition, you will monitor and manage all aspects of delivery. You will be expected to set performance objectives and ensuring St Giles partnership meets all targets and outcomes, monitor, and manage all aspects of delivery and performance and provide management and oversight of allocated budgets.
You will be expected to work positively represent the St Giles Wise partnership in all external meetings including conferences, seminars, and other events. Developing strong working relationships with local Wales managers and staff as well as other external stakeholders e.g. prison managers are also key elements of the role.
To secure this exciting opportunity, you must have:
•    Experience of managing and supervising staff to successfully deliver services with KPI's, quality standards and/or targets 
•    Experience of working in or managing services supporting challenging people, for example people who have complex needs, people who are reluctant to discuss their needs, and people who are angry and confused 
•    Experience of working in or managing services supporting male offenders including young adults whether in community or prison settings 
•    Ability to lead large teams across a wide geographical area and achieve contracted outcomes to expected standards 
•    Effective interpersonal and relationship building skills including ability to develop strong professional working relationships.
In return, you can expect a competitive salary, generous leave allowance, staff pension, flexible working, a mentoring programme, an advice and counselling service, access to clinical supervisions, season ticket loan, and much more.

We positively encourage applications if you have previously worked on a client-led support project, have had personal adverse experiences such as homelessness, substance misuse, debt, involvement with gangs etc. 
Vetting process will be in accordance with Cabinet Office Baseline Personnel Security Standards (BPSS). The contract also requires clearance through HMPPS vetting. 
St Giles will guarantee to interview all disabled applicants who meet the minimum criteria set out in the Job Description for the vacancy.
Ydych chi'n unigolyn hynod frwdfrydig, ffocwsedig a dylanwadol gyda rhinweddau arweinyddiaeth naturiol? Ydych chi'n angerddol am wneud gwahaniaeth i bobl ddifreintiedig a bregus? Os felly, mae St Giles yn chwilio am Arweinydd Tîm i ddarparu rheolaeth weithredol ar draws y gwasanaeth. 

Ynglŷn â St Giles a Phartneriaeth St Giles Wise  
Mae St Giles yn elusen cyfiawnder cymdeithasol arobryn sy'n defnyddio arbenigedd a phrofiadau go iawn o'r gorffennol i rymuso pobl nad ydynt yn cael y cymorth sydd ei angen arnynt. Pobl sy'n cael eu dal yn ôl gan dlodi, wedi'u hecsbloetio, eu cam-drin, sy'n delio â dibyniaeth neu broblemau iechyd meddwl, sy'n gaeth i drosedd neu gyfuniad o'r materion hyn ac eraill. Rydym yn dangos i bobl fod modd creu adeiladu dyfodol gwell iddynt hwy eu hunain a'r rhai y maent yn poeni amdanynt ac yn eu helpu i greu'r dyfodol hwn drwy gymorth, cyngor a hyfforddiant. 

Mae'r The Wise Group yn fenter gymdeithasol flaenllaw sy'n ceisio codi pobl allan o dlodi. Fel menter, rydym yn adeiladu pontydd i gyfle i'r rhai mwyaf agored i niwed yn ein cymdeithas. Mae ein tîm yn gwneud hyn drwy gymorth mentora, cyflogaeth, sgiliau a chyngor ynni.  Daeth St Giles a The Wise Group at ei gilydd i ffurfio partneriaeth gyda'r nod o gefnogi'r diwygiadau Ailsefydlu Prawf drwy gynnig gwasanaeth o ansawdd uchel wedi'i ategu gan staff sydd â phrofiad byw a chymhwysedd diwylliannol. O ganlyniad, dyfarnwyd cytundebau i ni i ddarparu Gwasanaethau Lles Personol ar gyfer Gogledd a De Cymru. Bydd y gwasanaethau hyn yn cynnwys amrywiaeth o gymorth i droseddwyr cymunedol a'r rhai sy'n gadael carchardai gan gynnwys teuluoedd, lles emosiynol, ffordd o fyw a chysylltiadau cyswllt a chynhwysiant cymdeithasol (gan gynnwys cwrdd wrth y gatiau). 

Ynghylch y rôl ganolog hon
Prif ffocws ein hymgeisydd llwyddiannus fydd darparu arweiniad a rheolaeth weithredol i dîm o hyfforddwyr lles personol ac ymgynghorwyr cyfoedion gwirfoddol sy'n gyfrifol am gyflawni'r cytundebau. Yn ogystal, byddwch yn monitro ac yn rheoli pob agwedd ar gyflwyno. Bydd disgwyl i chi osod amcanion perfformiad a sicrhau bod partneriaeth St Giles yn cwrdd â phob targed a chanlyniad, monitro, a rheoli pob agwedd ar gyflawni a pherfformiad a darparu rheolaeth a goruchwylio cyllidebau a ddyrannwyd.
Bydd disgwyl i chi gynrychioli partneriaeth St Giles Wise yn gadarnhaol ym mhob cyfarfod allanol gan gynnwys cynadleddau, seminarau a digwyddiadau eraill. Mae datblygu perthnasoedd gweithio cryf gyda rheolwyr a staff Cymru leol yn ogystal â rhanddeiliaid allanol eraill, e.e. mae rheolwyr carchardai hefyd yn elfennau allweddol o'r rôl.
I sicrhau'r cyfle cyffrous hwn, rhaid bod gennych:
•    Profiad o reoli a goruchwylio staff i ddarparu gwasanaethau'n llwyddiannus gyda dangosyddion perfformiad allweddol, safonau ansawdd a/neu dargedau 
•    Profiad o weithio mewn neu reoli gwasanaethau sy'n cefnogi pobl heriol, er enghraifft pobl sydd ag anghenion cymhleth, pobl sy'n amharod i drafod eu hanghenion, a phobl sy'n ddig ac yn ddryslyd 
•    Profiad o weithio mewn neu reoli gwasanaethau sy'n cefnogi troseddwyr gwrywaidd, gan gynnwys oedolion ifanc boed mewn lleoliadau cymunedol neu garchar 
•    Y gallu i arwain timau mawr ar draws ardal ddaearyddol eang a sicrhau canlyniadau cytundeb i safonau disgwyliedig 
•    Sgiliau meithrin rhyngbersonol a pherthynas effeithiol gan gynnwys y gallu i ddatblygu perthnasoedd gweithio proffesiynol cryf 
Yn gyfnewid am hyn, gallwch ddisgwyl cyflog cystadleuol, lwfans gwyliau hael, pensiwn staff, gweithio hyblyg, rhaglen fentora, gwasanaeth cyngor a chwnsela, mynediad at oruchwyliaeth glinigol, benthyciad tocyn teithio tymor a llawer mwy.
Rydym yn eich annog i geisio am y swydd os ydych eisoes wedi gweithio ar brosiect cymorth dan arweiniad cleientiaid, wedi cael profiadau niweidiol personol fel digartrefedd, camddefnyddio sylweddau, dyled, ymwneud â gangiau, ayyb. 
Bydd y broses fetio yn unol â Safonau Diogelwch Personél Sylfaenol Swyddfa'r Cabinet (BPSS). Mae angen i'r cytundeb hefyd gael ei glirio drwy broses archwiliad Gwasanaeth Carchardai a Phrawf Ei Mawrhydi (HMPPS).    
Bydd St Giles yn gwarantu cyfweliad i bob ymgeisydd anabl sy'n bodloni'r meini prawf gofynnol a nodir yn y Disgrifiad Swydd ar gyfer y swydd wag hon.
---