Children and Families Caseworker
Back to job board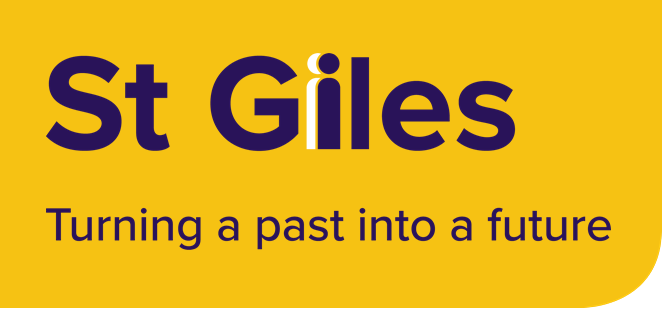 Georgian House
64-68 Camberwell Church Street
London
Greater London
SE5 8JB
United Kingdom
More organisation info
---
Salary (full time equivalent)
Location
The Woolwich Centre, Greater London SE18 6HQ
Region
London
Outer London
Greenwich
Children and Families Caseworker
Are you a proactive, compassionate and collaborative individual with a proven record of engaging positively with vulnerable adults and young people in a community setting and providing key advice and guidance to them?  Do you have experience of working with Children and Family Services?
If so, St Giles has an exciting opportunity for a Children and Families Caseworker to join our team and utilise your expertise to support young people and their families who are at risk of youth violence or criminal exploitation.
Full Time / Fixed Term until 31 March 2023
About St Giles
An ambitious, well-established charity that helps people facing adversity to find jobs, homes and the right support they need. Central to our ethos is our belief that people with first-hand experience of successfully overcoming issues such as an offending background, homelessness, addictions and gang involvement, hold the key to positive change in others. 
About this key role
Our successful candidate will focus on engaging young people involved in serious youth violence and exploitation and to contribute towards the overarching aim of reducing harm, risk, exclusions or offending.  You will achieve this through both face-to-face and virtual/remote working, first by completing initial needs assessments with each client, and their family, and supporting them to develop individual action and risk management plans and then regularly reviewing them to assess progress. You will also provide a client-led support service that responds to each individual's needs, including housing and social support, finances, schooling, parenting and health.
We will also count on you to support individuals who are affected by domestic violence, C.S.E, mental health, grooming and exploitation, and to develop and maintain relationships with other agencies, ensuring a steady flow of referrals to the project.  Delivering the service in a timely and targeted manner and closing cases effectively and positively, identifying a survival plan for the client that can be used for ongoing support, are also vital duties.
What we are looking for
To have lived experience similar to that of the client group or to have worked on an offender-led/ social care service with a commitment to utilising a peer-led approach

Experience of working with socially excluded children, young people and adults

A proven ability to recruit, engage and keep the target client group motivated
Experience of calculating risk and implementing safety procedures for vulnerable clients

A strong understanding of providing support, advice and advocacy

Mentoring Level 3 qualification (or be willing to work towards this)

Impressive interpersonal, relationship-building and communication skills, both verbal and written

A flexible, proactive and professional approach to your work
In return, you can expect a competitive salary, generous leave allowance, staff pension, a mentoring programme, an advice and counselling service, season ticket loan and much more.
St Giles will guarantee to interview all disabled applicants who meet the minimum criteria set out in the Job Description for the vacancy.
As an organisation that works with children and adults at risk we are committed to safeguarding, protecting and promoting the safety of our clients and successful applicants will be DBS Checked.
---