Embedded Facilitator Mentor
Back to job board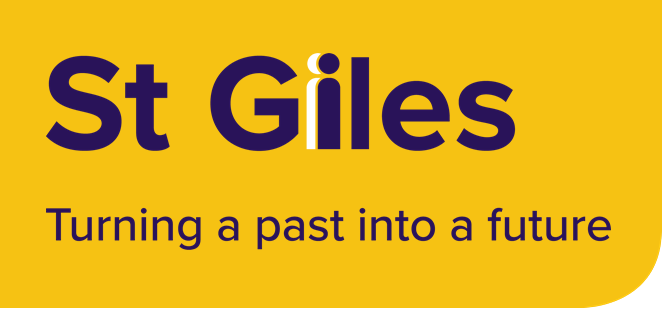 Georgian House
64-68 Camberwell Church Street
London
Greater London
SE5 8JB
United Kingdom
More organisation info
---
Salary (full time equivalent)
Location
Wolverhampton and Coventry
Region
West Midlands
West Midlands (Met County)
Coventry
Wolverhampton
Embedded Facilitator Mentor
Are you a confident and resilient individual with lived experience of the issues facing vulnerable children and young people (i.e. involvement in gangs or knife crime) and a proven ability to engage successfully with individuals despite their challenging behaviour?
If so, St Giles Trust is looking for an SOS+ Embedded Facilitator/Mentor to join our SOS+ team and deliver a service that will address these important social issues via face-to-face and virtual mentoring support, and group work sessions.
£27,000 - £31,000 p/a (Successful candidates should expect to be appointed at the starting point of the salary scale and consideration may be given to a higher salary depending on the experience of the individual)
Full Time / Fixed Term until 1 February 2023
About us
An ambitious, well-established charity that helps people facing adversity to find jobs, homes, and the right support they need. Central to our ethos is our belief that people with first-hand experience of successfully overcoming issues such as an offending background, homelessness, addictions, and gang involvement, hold the key to positive change in others. 
Our award-winning SOS+ Service works with young people in a variety of settings by delivering sessions and workshops in schools, Pupil Referral Units, Community Centres and to Youth Offender Teams. The mission of SOS+ is to prevent children and young people becoming involved in gangs and youth violence by equipping them with tools, knowledge and support delivered by experts with lived experience. 
About the role
Our successful candidate will be based in two secondary schools and one Pupil Referral Unit offering intensive one-to-one mentoring to young people who have been identified by their education setting as needing targeted support. You will also deliver training sessions for groups of children and young people on the risks associated with all aspects of gang involvement, exploitation, and violence.
You will work closely with each education setting to prioritise safeguarding and contribute to a shared aim of reducing exclusions, reduce risky behaviour and raise aspirations. 
To secure this great opportunity:
You must have a proven track record of engaging positively with young offenders or other vulnerable groups, plus providing support, advocacy, and the ability to assess clients' needs.

To work in an embedded setting in schools and/or PRUs. 

To establish positive and professional relationships with the children, young people and professional. 

To build trust and create a safe space for children and young people in which to explore challenging and potentially traumatic issues and topics. 

To facilitate group sessions and interactive workshops to children and young people on all aspects of gang involvement, violence and exploitation.

To provide 1:1 mentoring to young people referred to you by the education settings in which you are embedded.

To assist with providing monitoring information and the evaluation of the project. 

To conduct inductions and develop new staff, using performance management tools to flag up development needs to Manager as and when they arise.

To represent the organisation externally as required. This includes the ability to embed yourself and work collaboratively with the partner schools and PRUs, adapting to their culture where relevant.
In return, you can expect a competitive salary, generous leave allowance, staff pension, access to clinical supervision flexible working, a mentoring programme, an advice and counselling service, season ticket loan and much more.
As an organisation that works with children and adults at risk we are committed to safeguarding, protecting, and promoting the safety of our clients. An enhanced DBS check with barred list is required for all successful applicants.
St Giles will guarantee to interview all disabled applicants who meet the minimum criteria set out in the Job Description for the vacancy.
---