Back to job board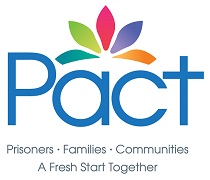 Prison Advice and Care Trust (Pact)
29 Peckham Road
London
Greater London
SE5 8UA
United Kingdom
More organisation info
---
Salary (full time equivalent)
Region
London
Outer London
Greenwich
The Programme Manager will manage the development and delivery of the grant-funded Route2Change family service in HMP/YOI Isis. Adopting a "whole family" approach", this comprehensive service will deliver an end-to-end integrated rehabilitation and resettlement support programme to prisoners and families from arrival in custody to six months after release from prison.
You will play a key role in developing and managing an innovative family support service in custody and in the community that treats children, families and prisoners with dignity and respect and puts them at the heart of the service. As a programme manager you will ensure the project takes a "Family First"/relational approach to service delivery on rehabilitation by maintaining or re-establishing positive relationships between prisoners and their loved ones, thereby providing a future blueprint for resettlement prisons. 
You will have experience of managing a team and experience of managing a service and delivering against contractual requirements. You will have excellent organisational skills and the ability to manage a demanding work load and use initiative. You will have excellent experience in Interagency work, building partnerships ideally with prisons but also other agencies, promoting positive relationships between different agencies, and developing new approaches to service delivery. 
Pact offers a range of benefits including a free advice, information and counselling service, contributory pension, corporate eye care scheme, cycle to work scheme and generous holiday entitlement. You will have the opportunity to attend training events to further develop yourself as a professional training and interventions worker. You will undergo a thorough induction process and be supported by a friendly and enthusiastic team.
Pact is an equal opportunity employer and welcomes all applications including those with a criminal conviction (appointment to post is subject to a risk assessment).
This post is subject to a 6-month probationary period, verification of identity and proven right to work in the UK, satisfactory references from previous employers covering a 3-year period, declaration of any unspent criminal convictions (and where appropriate a satisfactory risk assessment), Prison Vetting and a Disclosure and Barring Service check.  Please note that being bankrupt or having County Court Judgements may affect your ability to be successfully vetted to work in a prison.
FTE £30,000 per annum + £3,000 market supplement
---