Back to job board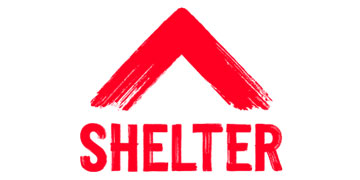 Head Office
88 Old Street
London
Greater London
EC1V 9HU
United Kingdom
More organisation info
---
Salary (full time equivalent)
Location
Manchester, Rochdale, Wigan or Oldham
Region
North West
Greater Manchester (Met County)
Do you have an understanding of how homelessness and other related disadvantages can affect people's lives and ability to access meaningful employment. Then join Shelter as GROW (Getting Real Opportunities of Work) Traineeship – Changing Futures programme and you could soon be delivering face-to-face front-line services and vital support to people facing multiple disadvantages.
 
A home is a fundamental human need, as essential as education or healthcare. Yet millions of people across Britain struggle on a daily basis with homelessness, bad housing conditions, soaring rents, discrimination and the threat of eviction. So, we are striving for change, with individuals, in communities, across society, and leading the way to a safe home. We need ambitious, best-in-class individuals who are passionate about our cause to join us at this exciting time. This is your chance to play a part in the fundamental change we are striving to achieve.
 
At Shelter we are united by our purpose to defend the right to a safe home. Our enemy is the social injustice at the core of the escalating housing emergency. We believe that to win that fight, we must be representative of the people we are here to help and those who support our movement for change. In all our people decisions, we take pride in being inclusive, fair, equitable and transparent. We have committed to combat racism both within and outside Shelter and welcome you on our journey to becoming a truly anti-racist organisation.
 
Through Changing Futures in Greater Manchester, Shelter is working in partnership with a range of voluntary and community organisations and Local Authorities to ensure lived experience is at the heart of design, delivery and systems change.  The GROW team will support you on your traineeship, providing wellbeing and personal and professional development support.  You will also have day-to-day team specific job training and mentoring in your placement area.  The option of shadowing opportunities with internal and external agencies will be available.
 
There are four exciting opportunities on offer across each of the four innovation areas in Manchester, Wigan, Oldham and Rochdale.  Each role will see you uses your own experiences and skills to work with people facing multiple disadvantages and to support them to navigate services, working in a person-centred way, empowering people to achieve their own goals and live more fulfilled lives.
 
You will be expected to work both directly and indirectly with other agencies, maintaining a professional and supportive approach at all times, while also getting actively involved in driving forward the ambitions of the Changing Futures GROW Programme to encourage service users to be involved with development and systems change to the services they access.
 
We value lived experience and the insights of people who are ''experts by experience". Compassionate, honest and non-judgmental, you will have lived experience  of multiple disadvantage (e.g. homelessness, experience of the criminal justice system, mental ill-health or substance misuse) and an understanding of how these experiences have affected you. You will be able to work effectively as part of a team and have the self-awareness and willingness to ask for support when needed.
Enthusiasm to use IT (including phones) for emails, internet and other basic skills,  as is a flexible, professional and proactive approach to your work.
 To apply, please submit a personal statement that addresses how you meet the following 'About You' Points. These points can also be found in the Job Description and should consist of no more than 350 words per response. 
•    You will have experience of multiple disadvantages e.g. homelessness, experience of the criminal justice system, mental ill-health or substance misuse) and an understanding of how these experiences have affected you.
•    You will have the self-awareness and willingness to ask for help and support when needed.
•    You are flexible to meet the needs of others.
In addition, please address how you meet the behaviour below. This should be no more than 350 words. 
We prioritise diversity and have an inclusive and open mindset  
•    by not tolerating and actively tackling racism and any other forms of hate and discrimination
•    by creating safe spaces for people to be their authentic self, challenge each other and learn
•    by being compassionate towards the people we work with and prioritising each other's wellbeing
For further details on how to apply or if you have any questions regarding submitting an application, please do not hesitate to contact TJ and Rachel at GROW@shelter.org.uk or 07551295103.
 
We will be holding support sessions at multiple locations in Manchester city centre, Rochdale, Oldham and Wigan and one Online to give people practical support and advice on how to create a CV and/or a supporting statement to apply for the role, or to pick up a paper application. These sessions will also give you the chance to find out more about the role.  If you would like to come along or get more details you can email TJ and Rachel (GROW@shelter.org.uk).
 
The sessions will take place on the following dates:
 
23rd 24th 25th August: Various locations in Greater Manchester – contact us to find out more
26th August – 11am -: Zoom – https://us06web.zoom.us/j/88173542650
 
When applying, we appreciate it may feel unusual to be talking about your lived experience to a prospective employer. Please be assured that we ask for this only to assess your suitability for a role that's designed to help people to use their experiences to develop a career.
 
Changing Futures
 
Through Changing Futures in GM, we are working in partnership with a range of VCSE and community partners, and local innovation sites (Rochdale, Oldham, Wigan and Manchester) to ensure lived experience is at the heart of design, delivery and systems change.
 
We will be funding five GROW Trainee roles, which are supported employment opportunities for people who have lived experience of multiple disadvantage. You can find out more about Shelter's GROW Traineeship Programme by watching this promotional video,  https://vimeo.com/664213499.
 
We will be working in partnership with Shelter to develop a GM GROW Campus which will focus on support, development and influencing wider change around lived experience in the workforce and inclusive and fair recruitment practices.
 
Benefits
 
We offer a wide range of benefits, including 30 days of annual leave (pro rata), enhanced family friendly policies, pension and interest free travel loans. Our employees also have access to a tenancy deposit loan, payroll giving, cycle to work scheme and an employee assistance programme.
 
Shelter helps millions of people every year struggling with bad housing or homelessness through our advice, support and legal services. And we campaign to make sure that, one day, no one will have to turn to us for help. We're here so no one has to fight bad housing or homelessness on their own.
 
To find out more about the role and the benefits of working for Shelter please visit our website. Apply to be part of our team and be the change you want to see in society.
 
Safeguarding is everyone's business. Shelter is committed to protecting the health, wellbeing and human rights of those we support, and enabling them to live free from harm, abuse and neglect. All our staff will be expected to observe professional standards of behaviour and conduct their work in line with our Safeguarding Policies.
 
Shelter does not accept unsolicited CVs from external recruitment agencies nor accept the fees associated with them.
---
How to apply for the job
To apply please visit our website via the apply button below: