Back to job board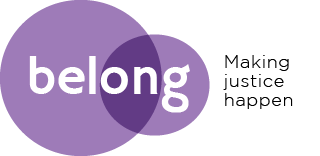 Belong - Making Justice Happen
Capital Office, Kemp House, 152 - 160 City Rd
London
Greater London
EC1V 2NX
United Kingdom
More organisation info
---
Salary (full time equivalent)
Location
Home, with regular travel to UK prisons and community locations.
We are seeking an inspiring, empathic, driven leader with solid experience of working in the criminal justice sector, preferably including prisons, to play a major role in shaping the services and support we provide. As Head of Programmes, you will lead the development and growth of our restorative justice, mentoring, psychotherapy and training programmes. You will take forward our ethical, person centred and thorough approach to supporting people, championing innovations to improve our work whilst identifying and developing opportunities for growth and expansion. Whilst increasing the number of individuals who can access our support, you will strengthen durability and resilience in our internal systems. You will ensure that the effectiveness of our work is well-evidenced and clearly demonstratable to funders. With line management responsibility for a team of up to five staff members, you will model our values of perseverance, respect, inspiration, restoration and empowerment. We particularly welcome applications for this position from candidates who are from Black, Asian and minority ethnic backgrounds, who have had personal experience of the criminal justice system and/or who have current enhanced prison security vetting.
Belong's vision is of hope, rehabilitation and recovery for victims and perpetrators of crime. We inspire change by providing long term, individualised responses to conflict and crime through restorative Justice, psychotherapy, mentoring, and training for criminal justice professionals. Last year marked our tenth anniversary, and there is much for us to celebrate! Growing steadily from our London based beginnings, we now support over two thousand people who have been victims or perpetrators of crime across England each year. This year we are working from a range of prisons including HMPYOI Isis, HMPYOI Feltham, HMPYOI Brinsford, HMPYOI Aylesbury, HMP Winchester, HMP The Mount, HMP Coldingley, HMP Featherstone, HMP Brixton and HMP Send. In addition, we deliver restorative justice, mentoring and psychotherapy in a range of community settings.
Belong fosters a working environment where everyone's voice is listened to. The culture of the organisation is one that puts people first and the charity enjoys high staff morale and good staff retention. We will provide you with the support and training that you need to do your job, as well as opportunities to develop your skills and progress within your career. We have recently launched our strategy for 2022 – 2024. This outlines our ambitions to continue to sustainably and ethically grow our reach so that we can offer powerfully unique change opportunities to even more people. Please read more about us and our work on our website, being sure to enjoy our 2020-21 annual report which you can find on our publications page at Belong - Making Justice Happen (belongmakingjusticehappen.co.uk). You may also enjoy listening to our recent BBC Radio Four charity appeal: https://www.bbc.co.uk/programmes/m0011k17.
35 hours per week, with occasional evening and weekend work required.
Pay scale: NJC Grade PO6, spinal point 47
Accountable to: CEO
Accountable for: Management Team (up to five staff members)
Vetting required: Enhanced DBS and prison security vetting
Role Purpose: Develop and expand Belong's restorative justice, mentoring, creative psychotherapy and training programmes, modelling Belong's values and ensuring we serve our beneficiaries and achieve our mission.
Responsibilities
Strategic planning
• Work with our CEO to drive forward Belong's strategic aims and corporate objectives.
• Provide recommendations to the CEO for formal strategic partnerships with other organisations.
• Actively keep abreast of policy, current affairs and general developments in the charity and criminal justice sectors.
Fundraising
• Further develop the organisation's sustainable growth.
• Work with staff, board members and external organisations to maintain, grow and diversify Belong's income in line with the organisation's purposes, values and strategic aims.
• Ensure that feedback to supporters and funding bodies is appropriate and high quality. Monitoring and Reporting • Direct and co-ordinate monitoring and reporting processes within the charity.
• Produce Belong's annual report, in conjunction with our CEO and Trustee Board.
• Work with our CEO, trustees, staff, volunteers and with external organisations to ensure clear demonstration of the evidence-base for Belong's restorative justice, mentoring and psychotherapy interventions.
• Inform the CEO and trustee board of progress in achieving performance objectives, advising of any significant variance from approved operating plans and budget, and of issues and challenges faced in the operation of Belong.
Safeguarding
• Act as the deputy safeguarding lead for the organisation, working with the CEO to provide oversight and direction in relation to all its safeguarding processes.
• Work with trustees, staff members and volunteers to ensure that robust, comprehensive policies for Child Protection and Safeguarding remain effectively implemented.
• Ensure that all serious incidents are fully reported to the relevant bodies.
• Build effective links with national and regional safeguarding bodies.
Human Resources
• Support the recruitment, vetting, training, employment and retention of Belong's staff, including freelance and/or sessional staff where appropriate.
• Work with the CEO to support, motivate and inspire Belong's staff and volunteer teams.
• Provide guidance and support to Belong's management team on the recruitment, training and supervision of volunteers.
• Provide line management and, where relevant, restorative justice case supervision, to management staff and ensure that those staff are fulfilling their management and restorative justice practitioner responsibilities. Grant and Contract Performance
• In conjunction with our CEO, lead Belong's staff and volunteers in delivering mentoring, psychotherapy, restorative justice case work and training services to the highest possible standard.
• Inform our CEO and Trustee Board of new opportunities, prospective commissioners and proposed SLAs and budgets.
• Maintain and develop effective quality assurance systems for Belongs services, e.g. the Restorative Services Quality Mark, ensuring that Belong's beneficiaries consistently receive high quality support and intervention. Communications and Stakeholder management
• Act as a spokesperson for Belong in order to protect and enhance its reputation.
• Effectively manage relationships with service users and senior members of key stakeholders.
• Understand and clearly communicate to our CEO and Trustee Board, the views and needs of service users and key stakeholders.
• In consultation with the CEO as appropriate, sign off all press releases and other statements where the statement is on a matter of reputational significance. General
• Work flexibly to meet the needs of the organisation.
• Other duties and responsibilities that might be reasonably requested by the CEO and Board of Trustees in line with the nature and level of the role.
• Ensure own continued professional development, in particular relating to business and strategy development, governance, HR and finance management through the identification of relevant and cost effective training courses.
Required Knowledge, Skills and Experience
- Proven working knowledge and experience of supporting others to deliver psychotherapy, mentoring, restorative justice programmes to people who have been convicted of and/or been a victim of criminal offences.
-Significant experience of delivering training to other professionals, and/or coaching other professionals to develop their skills.
- Thorough grasp of the issues that may be faced by people who have been convicted of and/or been a victim of criminal offences.
- Six years plus experience of working within the criminal justice sector, preferably including operational, reporting and fundraising experience.
- Demonstratable understanding of and commitment to Belong's strategic aims and values.
- Excellent writing and research skills
- Excellent communication and listening skills.
- Excellent organisational skills.
- Ability to build and maintain relationships with key stakeholders e.g. voluntary sector organisations, funders, public bodies.
- Ability to work independently and use initiative.
Required Personal Attributes
- Honest
- Resilient
- Hard working
- Organised
- Self-motivated
- Confident
- Non-judgmental
- Flexible
- Reliable
---
How to apply for the job
Please apply for this position by following the link below with a detailed covering letter outlining how you meet the skills, experience and knowledge requirements outlined in our Job Description and Person Specification document. Please also send us your CV. 
Head of Programmes job with BELONG LONDON | 8147495 (theguardian.com)
Interviews for this position will be held on the 2nd, 3rd and 4th August 2022.
Applications for this position are particularly welcomed from people from Black, Asian and Minority Ethnic backgrounds, with lived experience of the criminal justice system, and/or with current enhanced prison security vetting.