Female Data Analyst Apprentice
Back to job board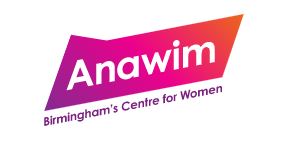 228 Mary Street
Balsall Heath
Birmingham
West Midlands
B12 9JZ
United Kingdom
More organisation info
---
Salary (full time equivalent)
Region
West Midlands
West Midlands (Met County)
Birmingham
Female Data Analyst Apprentice
​​​​Anawim is an independent charity originally founded by the Sisters of Our Lady of Charity. The Trustees include representatives from Father Hudson's Care and Our Lady of Charity who work with them in partnership to develop the work, their joint vision and ethos continue to inspire the project. Anawim's mission is to help women from all backgrounds and communities in and around Birmingham to get the support they deserve. Anawim believes that anyone can find themselves in difficulty or experience trauma – whether that's living in an abusive relationship, battling addiction, involved in crime or sex work, or simply struggling with day to day life. Anawim seeks to support women who are vulnerable due to poverty, homelessness, abuse, rape, addictions, and may be drawn into prostitution and/or offending as a consequence. Anawim works in close partnership with a number of agencies, including Probation, Social Care, health and education providers, employers, the criminal justice system and the wider community. All staff, whether working in a paid or voluntary capacity, are expected to respect and work to the core values of respecting others, valuing all, and belief in the possibility of a life lived to the full.
Anawim is growing and constantly changing and with multiple funders and increased outward profile activity, we require a Data Analyst apprentice to work within the Project Management team to support Anawim's Reporting and Monitoring function. Anawim is a well-respected women's centre in this sector but needs to increase its reach, effectiveness and sustainability.
Job Purpose:
To provide an effective data support service to the organisation whilst successfully completing a Data Analyst Level 4 Apprenticeship.
Schedule 9, Paragraph 1 of the Equality Act 2010 applies.  
This post is exempted from the Rehabilitation of Offenders Act 1974
Fixed term for 24 months
£6.56-£8.91 per hour (National Living Wage dependent upon age)
---