PHB Project Worker (Children & Young People)
Back to job board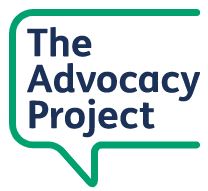 The Advocacy Project
P.O.Box 58087
London
Greater London
W10 9EB
United Kingdom
---
Salary (full time equivalent)
Region
London
Inner London
Tower Hamlets
Remote
PHB Project Worker (Children & Young People)
We help people who are marginalised or vulnerable because of their circumstances make their own choices about their lives. We support them to speak up and help improve important services we all need. We want to make sure people across all age and care groups – including learning disability and mental health – can:
voice their concerns 
understand their rights
make effective choices about what happens in their lives
We do this through advocacy services which support people individually, and user involvement projects that help organisations improve the services they offer.
Personal health budgets (PHBs) are a way of personalising care, based around what matters to people and their individual strengths and needs. They give people more choice, control and flexibility over their healthcare, allowing them to develop a package of support tailored to what will help them to be well and stay well. The PHB team support with planning a PHB and process requests so people can access the items or activities that will help them. We are developing our services across adult and children & young people services. Watch our video to find out more.  
This role will be responsible for the day-to-day delivery of a PHB service aimed at supporting children and young people (CYPs) with neurodisabilities, who are out of education and receiving an intervention from Tower Hamlets CAMHS. The post-holder will work alongside clinicians to support children and young people to plan and access their PHB to support their wellbeing goals as well as act as the point of contact for queries and deliver training. You will work closely with the PHB team to identify areas for development for the service. This role will require an enhanced DBS check.
Key responsibilities
Provide advice, guidance and training to referring CAMHS clinicians around PHBs.
Be a point of contact for queries about PHBs for CYP in Tower Hamlets. 
Respond to PHB requests efficiently; organise follow up meetings with clinician and CYP.
Work with the CYP and clinician to identify the CYP's wellbeing goals by having a 'what matters to me' conversation and plan what is needed to achieve the goals. 
Have a good understanding of local resources that can be accessed to support wellbeing.
Work with the CYP to plan their PHB and the steps to accessing their PHB item/ activity.  
Work with finance team to ensure PHBs funds are released quickly and accurately and any risks are identified and managed appropriately.
Make sure measures are in place for the CYP to access their PHB request. 
Involve the CYP's family in the PHB journey where appropriate and respond to queries from CYP and their families. 
Keep accurate and up to date records of PHBs on the case management system to support the process and evaluation.
Continually evaluate the service using data, case studies and feedback to demonstrate the impact of the service.
Make sure the service user voice is at the centre of the service.
Work according to the Equality Act 2010 and other forms of legislation that combat discrimination and promote equality and diversity.
Work with the PHB team to develop PHBs within the organisation.
General responsibilities
Participate in team meetings and training.
Participate in personal, team and organisational development.
Keep to our policies, including health & safety, safeguarding and risk regulations.
Work to our mission, vision, and values.
Carry out other projects and tasks as needed.
We welcome applications from people with transferrable skills and qualities, and people with diverse employment histories and personal backgrounds.
Essential qualities, attributes and experience:
Experience of working with children and young people with neurodisabilities. 
Ability to listen and build trust with those you are working with. 
Support CYP to express their own views and identify what is important to their wellbeing.
Understanding of personalised care, and non-directive advice and support. 
Experience of having personalised conversations with the people you work with. 
Experience with working alongside other stakeholders to offer support. 
Passionate about supporting people to have their voices heard, to feel in control of decisions about their lives and to have their rights upheld.
Excellent interpersonal and communication skills; experience of working with a wide variety of people including commissioners, service users and colleagues.
Ability to work as part of a team and on your own initiative, to plan and prioritise your own workload.
Commitment to ongoing professional development.
Good organisational and IT skills including database experience.
Willingness to promote The Advocacy Project and its services in line with our mission, vision and values.
Desirable knowledge and experience:
Working with children and young people who are receiving support from CAMHS.
Understanding of the CAMHS service. 
Understanding of PHBs and how they can support wellbeing. 
Experience of using and managing a case management system.
Experience and understanding of direct payments
Knowledge of mental health sections and services (adult and children), including current issues in policy and practice.
Benefits of working for us
We're committed to providing an empowering, flexible and supportive working environment for all our staff.
Our employee benefits include 30 days annual leave (including up to 3 days between Christmas and New Year), participation in a pension scheme with 6% employer contribution, access to a free confidential counselling service, and an interest-free travel/bike loan.
All our staff are supported to learn and develop in a variety of ways, including a monthly lecture series where we invite sector experts to talk to our staff on topical issues.
We are a Disability Confident and Mindful Employer. 
 
---
How to apply for the job
Upload your application via our website on www.advocacyproject.org.uk/work-for-us
Include your CV and a supporting statement explaining why you think you're the person we're looking for and how your experience meets the person specification.
It's a legal requirement that you are eligible to work in the UK for all our posts.